English
Experience Catching Your Own Fish at Muara Bengawan Solo Gresik
Sabtu, 05 Juni 2021 - 06:19 | 20.48k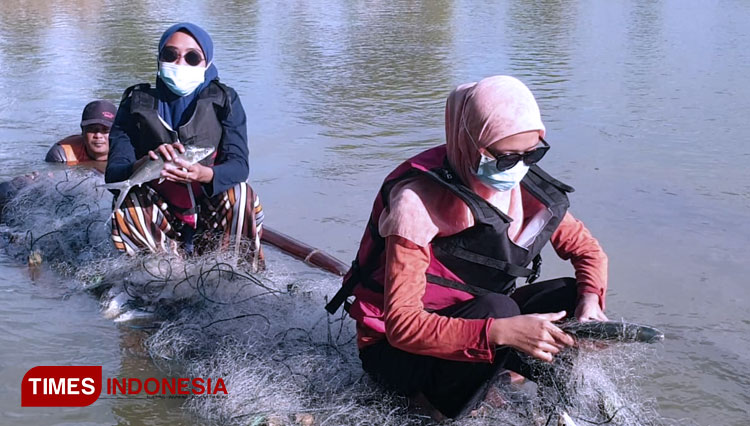 TIMESINDONESIA, JAKARTA – Catching your own fish and then have some barbecue party in a nice open area will be a nice things to do during summer. That's what MBS (Muara Bengawan Solo) Gresik trying to offer.
MBS which located next to Bengawan Solo river offers a nice experience that you will never have in your own house. The management will take you to catch your own fish before you could do some barbecue with it.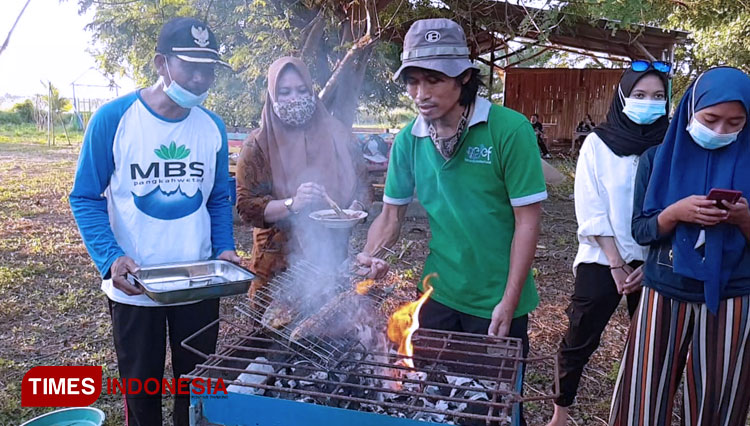 Located at Pangkahwetan, Ujungpangkah, Gresik, East Java, you could reach this area within 45 minutes form the city center. But you will never feel the bored for you will be given such a picturesque scenery all the way long to your destination.
Once you reach the destination you will be pampered with lush green mangrove trees that planted around the river bank. The management will give uu some boots and take you to their fish pond where they cultivate the fish.
They will take you catch some milkfish, crabs, snapper or even prawns. What most interesting is that they will take you to do barbecue party on the spot. Just imagine the taste of fresh fishes right from its pond.
"You could smoke it, grill it, or ask them to cook for you. They could asem-asem sembilang, curry, and else. And as far as we observe, they visitors enjoying this experience much," Syaifullah Mahdi, the Chief of Pangkahwetan Village said.
You could have this exotic experience for IDR 200 K/pax. This is package will bang your buck for you will experience thongs that you never have before in your live. What do you think? Just put MBS (Muara Bengawan Solo) Gresik on your itinerary list. (*)

---
---
| | |
| --- | --- |
| Publisher | : Lucky Setyo Hendrawan |
---