English
UIN Malang
UIN Malang Starts Doing the Admission Test
Senin, 24 Mei 2021 - 19:31 | 13.25k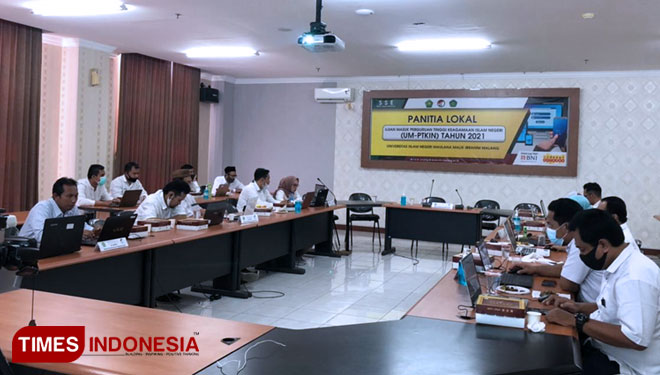 TIMESINDONESIA, MALANG – Universitas Islam Negeri Maulana Malik Ibrahim Malang (UIN Maliki Malang) or also well known as UIN Malang starting its admission test from yesterday. This test was planned to be held for 3 days, Monday (24/5/2021), Tuesday (25/5/2021), and Thursday (27/5/2021).
"There were around 1.801 participants, with 9 separated session in 3 days," Imam Ahmad, MAg, The Chief of Academic Affairs of UIN Malang said on Monday (24/5/2021).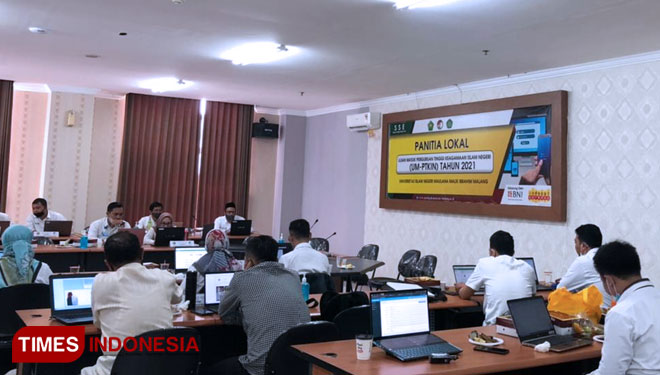 FOR MORE INFORMATIONS ABOUT UIN MALANG PLEASE VISIT www.uin-malang.ac.id
To prepare this test, the committee has done some online rehearsals to make sure everything will go smoothly during the due date. The committee has noted that there were more applicants for Islamic Study Science Major more than any other major.
"It's quite different between what we had in 2020. We now have reading and writing Quran session which we don't have last year. And for this we count on the internet connection," Imam added.
Still according to him, the test also rely on their honesty. But the watch committee keep watching them online. So, when they cheat on it, or if they talked to someone else they will be got caught right away.
There were around 30 people taken as the watch committee on the first day. UIN Malang has also prepared some IT team incase there is some problem appears during the test.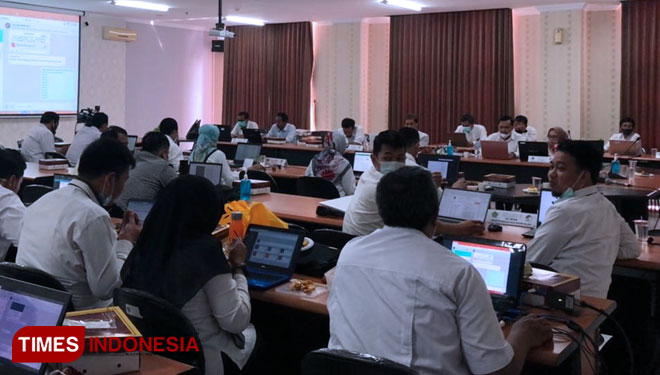 FOR MORE INFORMATIONS ABOUT UIN MALANG PLEASE VISIT www.uin-malang.ac.id
"I believe we have a better system for now. But we still have some issue for the Quran reading because we are not sure whether it's their own voice or a recording. But we hope to have a better system by next time," Imam explained.
Imam also explained the validity of the result can't be compared to when they had it offline. But this admission test of UIN Malang has become a stepping stone to have a better system for this kind of issue in the future. (*)
FOR MORE INFORMATIONS ABOUT UIN MALANG PLEASE VISIT www.uin-malang.ac.id
---
---
| | |
| --- | --- |
| Publisher | : Lucky Setyo Hendrawan |
---