English
Top Five Staycation Hotels in Malang for You to Pick
Jumat, 21 Mei 2021 - 02:31 | 23.48k
TIMESINDONESIA, MALANG – As the tourism industry grows in Malang, the city has developed hundreds of beautiful hotel and resort for the tourists' accommodation. You could find some accommodations from the modest to the most luxurious one in this city.
Dometomes it keeps your head dizzy to choose the one that has nice facilities but fir to your budget or even your lifestyle. But we managed to list 5 of these hotels for you, which you could say as some best amongst the bests. Check them out!
Shanaya Resort Malang
Staying at Shanaya Resort, you will be taken to experience an utmost service and hospitality like they have in 4 star hotels. Located at Jalan Raya Griya Permata Alam, Perun Gpa, Ngijo, Karangploso, Malang this hotel was established in 2015.
Combining the beauty of local scenery with the luxurious design this hotel has attracted so much attention and good reviews from their guests. With all being said, this hotel has managed to give millions of their guests a nice comfortable and safe place to stay.
Solaris Hotel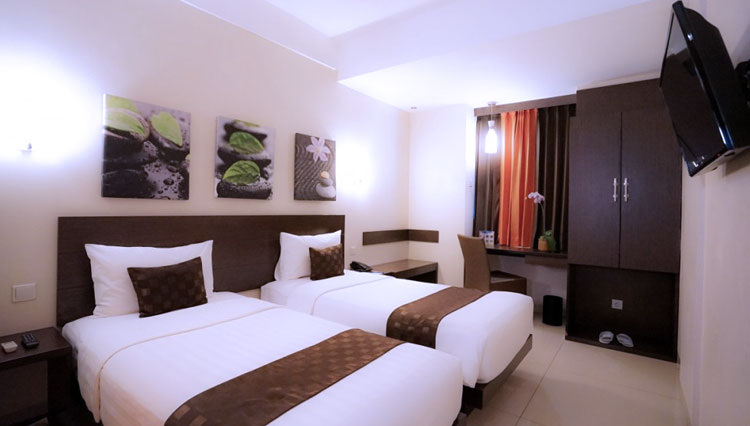 Nice looking room at Solaris Hotel Malang. (Photo: Solaris Hotel)
This 3 star hotel is located next to the exit door of Pandaan-Malang highway. Solaris will be a nice place to stay for those who would love to have some business trip or some pleasure. This hotel offers a nice comfortable atmosphere and sophisticated facilities.
Bess Resort and Water Park
This might be the perfect place for those who would like some solemnity. This 3 star hotel located in the remote area where it's surrounded with beautiful countryside scenery from tge view of montanious chain and the lush green rice field around.
You could also see beautiful river line next to the hotel. Some nice facilities such as pool were also prepared by the hotel to make sure you feel comfortable during your stay.
El Hotel Grande, Karangploso
Another hotel that offers serenity in solemnity. El Hotel Grande Malang is a semi resort hotel with beautiful local scenery. The gigantic picturesque view of Mount Arjuna that lies behind make this hotel a perfect place to run away from the hustle and bustle of the city.
Hotel Kapal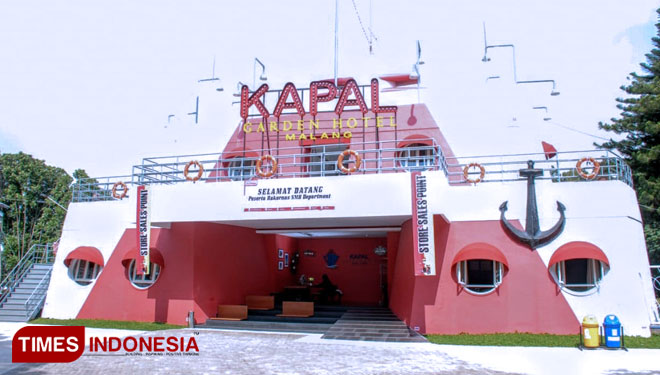 The Kapal Hotel which literally means as The Sjip Hotel. (Photo: doc. TIMES Indonesia)
This hotel located inside the Sengkaling Waterpark Malang. It has an exotic exterior design which resembles a ship. This hotel has a nice rooftop which you could use as your romantic dining venue or some social party with your friends and colleagues. By staying at this hotel you will be eligible for a free ticket to enjoy Sengkaling Waterpark Malang. (*)
---
---
---