Kuliner
Sugarcane Juice and It's Health Properties
Senin, 10 Mei 2021 - 03:07 | 36.66k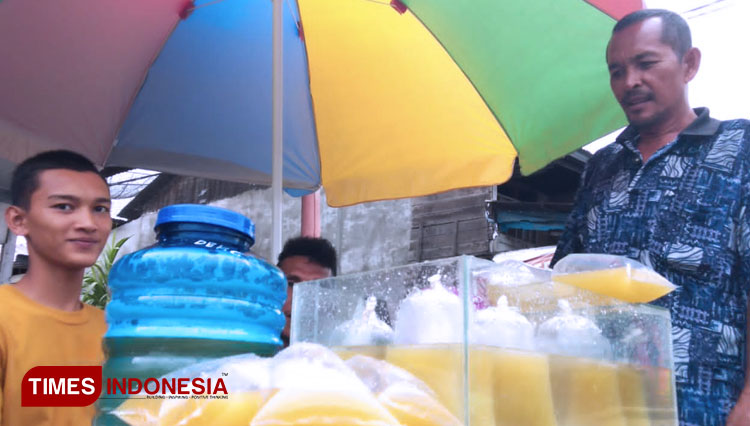 TIMESINDONESIA, ACEH – It has been a tradition for Indonesian to serve some beverages on their table during Ramadan especially during iftar time. One of them is by choosing iced sugarcane juice which will gave them refreshing and invigorating taste.
In Indonesia, you could find this Sugarcane Juice on a street vendor in almost every corner of the country. In modern days you could also find it in some cafeteria with much improved hygiene and quality control.
The juice is obtained from extracting the liquid using a pressing machine. In some area the machine might be human-powered, or powered by a gasoline engine or electricity. Commonly the added some ice tube in it which make the taste even better.
Just like what T Mahiddin, a street vendors owner at Pante Rakyat, Babahrot, Aceh did. "O have been dealing with this business for more than 11 years. And only during Ramadan right in front of Masjid Jamik Asy-Syarief Babahrot," he said.
According to Mahiddin, this business is one promising business during Ramadan or summer. For there will be lots of customer coming to wash away their thirst.
Little did you know, sugarcane juice has some hidden health properties when it's used perfectly. Not only will refresh your body from all day fasting but it will give you lots of benefit to your body as well as your beauty.
For each 10 ml of sugarcane juice there will be 8 calories and nutrients such as carbs, sugar (sucrose and fructose), protein, calcium, kalium, magnesium, and zinc. It also contains natrium, mangan, polifenol, flavonoid and karotenoid.
So what are these nutrients could do tour body? Check out the list below:
• Control your blood sugar
• Antioxidant especially for cancer
• Get rid of bad breath
• Strrngthem your bonei
• Relieve your fever and cold
• Help your digestion
• Gives you more energy
• Relieve some shorethroat
• Anti inflamation
• Help you lose your weight
• Prevent the damage on your blood cells

• Providr nutrients for pregnant women
• Release your stress and prevent you from getting insomnia
• Maintain your blood pressure
• Boost your immune
• Good for your liver
• Anti acne
• Anti aging
• Keep your PH balance
• Kepp your hair healthy
Not all people who consume sugarcane juice have known these benefits. But after knowing these health properties surely there will be lot more people will likely to consume this refreshing drink. But remember, eat what you need, not what you want. Stay healthy!!!.
---
---
---