English
The Singhasari Resort Wins the World Luxury Hotel Award
Kamis, 06 Mei 2021 - 05:18 | 34.24k TIMESINDONESIA, JAKARTA – The Singhasari Resort Batu managed to win two trophy for being Internasional World Travel Award Winner 2020 & World Luxury Hotel Award Winner 2020. This was such a prestigious achievement for this hotel especially during this pandemic.
The Singhasari Resort has gone through tough process to be the Winner of this prestigious event. They went through several examination process which was conducted by the jurors.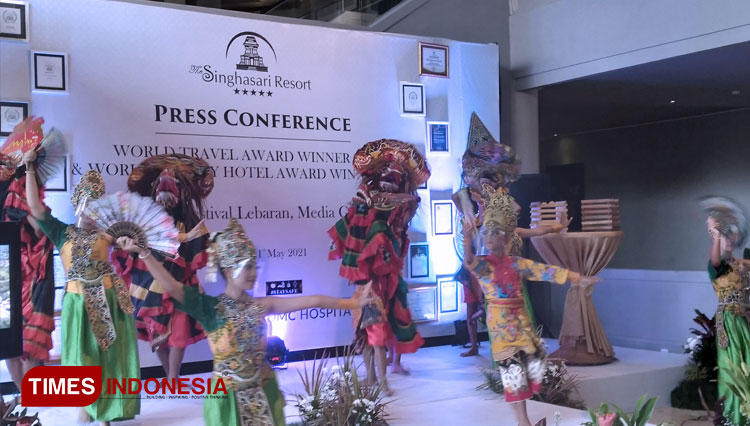 There are several important aspects they take. But mostly they take some reviews from trip advisor and online travel agent. The safety standard also become their main concern in assessing the hotel.
The cleanlines and hygiene from room to room division, quality control service, the hotel location also has become another main concerns for them. They then put the hotel up for vote.
The vote took around 4 month to roll up. But everything was paid, this 5 star hotel Batu get what they deserved. A trophy for Internasional World Travel Award Winner 2020 & another one for World Luxury Hotel Award Winner at the same year.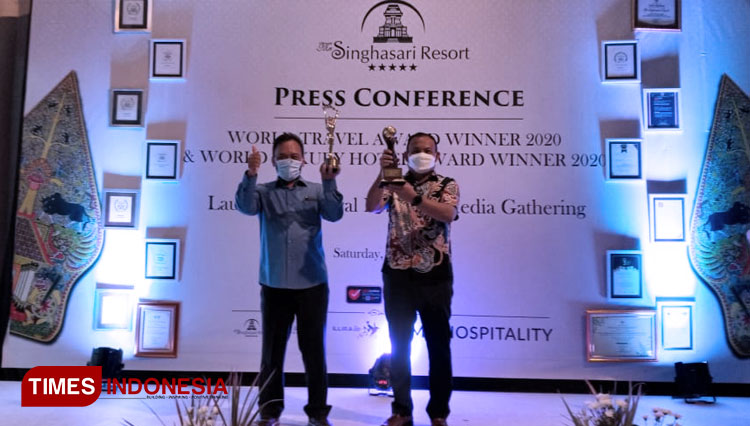 "We commits to give a good quality control service for all of our guests. Thank you everyone for your support and cooperation, my dream came true," the General Manager The Singhasari Resort Batu, Rusmaidi Fetra said on Saturday (1/5/2021).
This achievement were supposed to be able to attract more tourists coming to this city. A good accommodation has become one important thing that support a happy vacation. And this is what Singhasari Resort Batu trying to offer.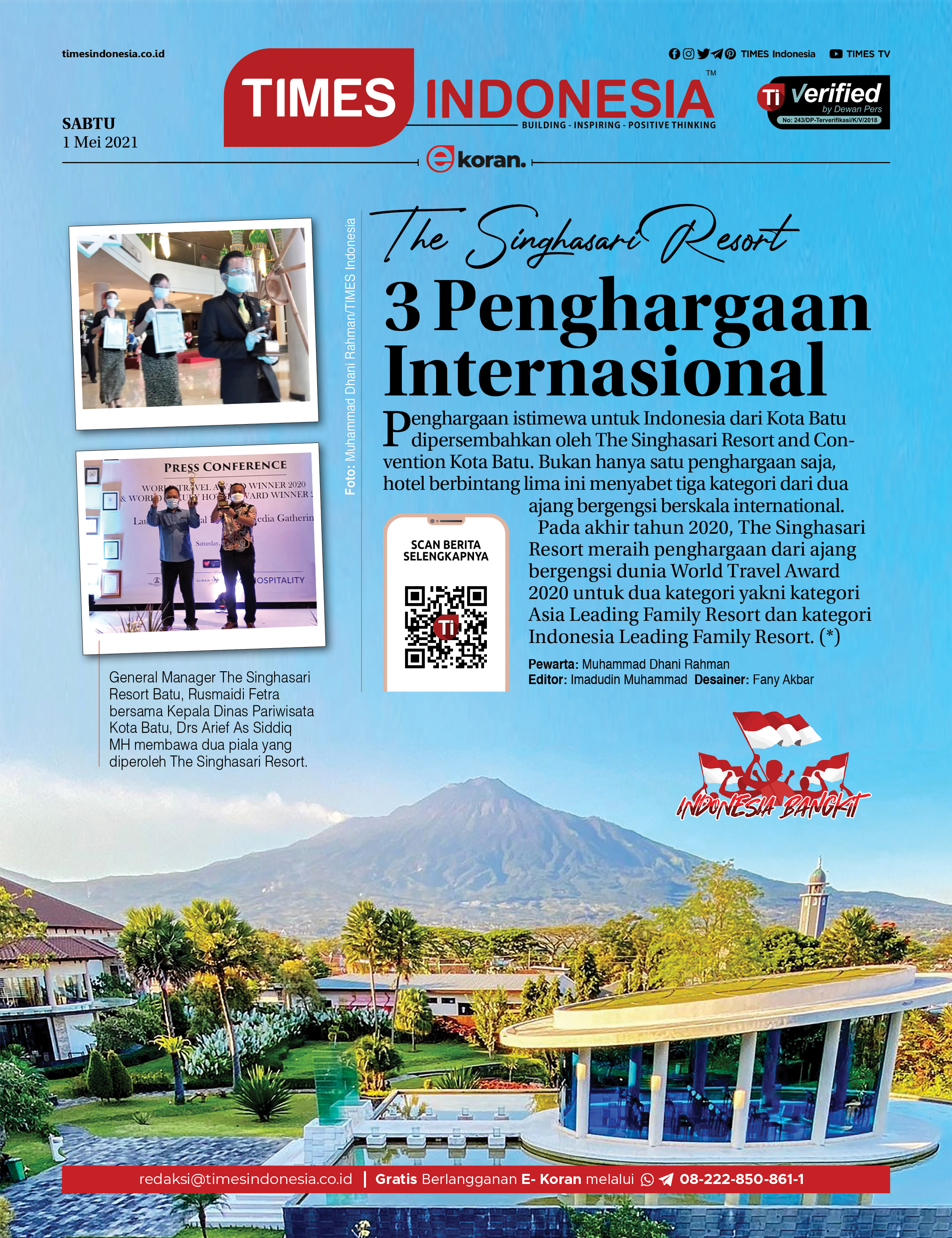 The Singhasari Resort was not the only participant I this competition. The hotel must to compete with thousands other hotel in the world to get this award.
Nevertheless, The Singhasari Resort Batu hard work to give the best experience of stay to their guests has lead them win Internasional World Travel Award Winner 2020 & World Luxury Hotel Award Winner 2020. (*)

---
---
| | |
| --- | --- |
| Publisher | : Lucky Setyo Hendrawan |
---