English
Lembah Pejamben Offers Exotic View and Culture
Rabu, 05 Mei 2021 - 05:47 | 31.56k
TIMESINDONESIA, BANJAR – Pejamben Hill or well known by the local community as Lembah Pejamben of Banjar, West Java has something to offer. This hill offers you a picturesque scenery combined with exotic local culture.
Those offers were shown when the mayor of Banjar Hj Ade Uu Sukaesih visiting the area. His eyes were mesmerized with the beauty of greenish scenery around and the nice cold climate the area has.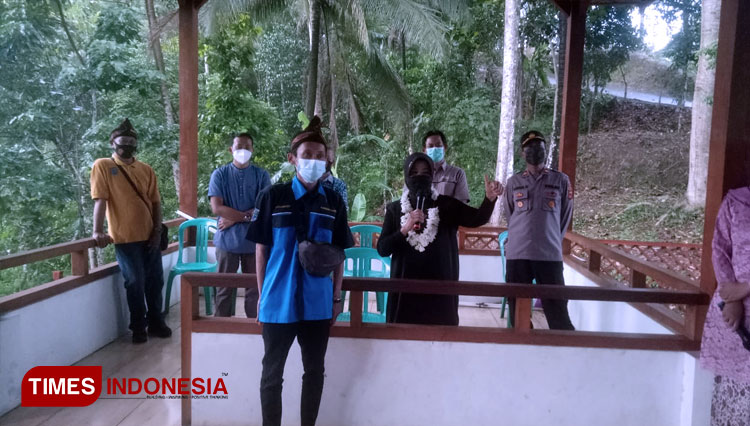 The Mayor of Banjar appreciate BA-Pejamben song writer for the song he written. (PHOTO: Susi/TIMES Indonesia)
It doesn't stop on that, he was also surprised with the exotic dance performance of the local dancers. The dance was a traditional Banjar dance with a beautiful exotuc move that gives you some goosebumps while you see it.
At the same place, the local social worker also entertained the mayor with a beautiful Sundanese song. "All this was to celebrate the grand reopening of Pejamben Hill for the public," Ade added.
Ade also said that the beauty of Pejamben Holl has captivated his heart. "The culture will be another value that need to be considered by the tourist," he explained.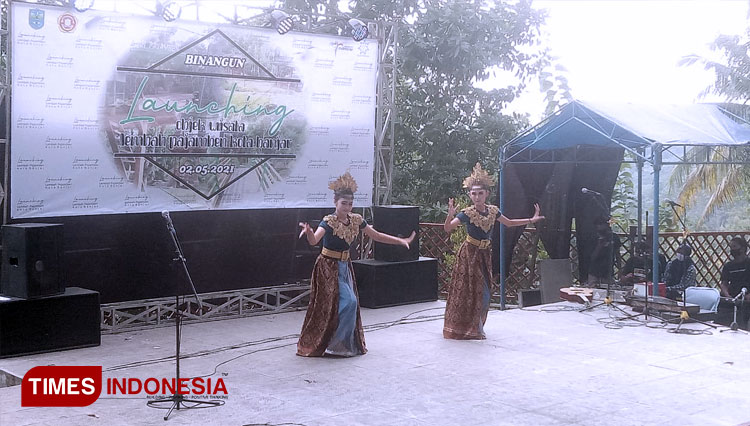 Ade explained that the exotic cultural performance will be a nice thing to accompany the beautiful scenery it has around. Ade put a big hope on the local youngsters community to manage the place into one attractive yourist destination.
"Please manage it well, keep it clean and preserve the natural beauty," the mayor of Banjar Hj Ade Uu Sukaesih talking about the Lembah Pejamben or Pejamben Hill. (*)
---
---
| | |
| --- | --- |
| Publisher | : Lucky Setyo Hendrawan |
---