English
Create a Nice Batik in the Middle of Tea Farm at Tea Garden Resort Subang
Kamis, 15 April 2021 - 01:33 | 14.04k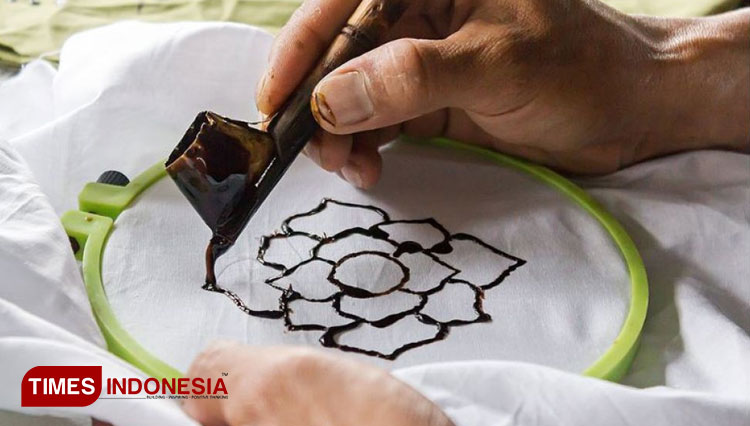 TIMESINDONESIA, SUBANG – Tea Garden Resort, Subang, West Java, has something exotic to offer. Not only as a place for stay, this pace also has some nice activity you could do to spend some spare time you have. You could join their batik class which was held at their tea farm.
You could join the class for IDR 200 K. You will be given some amenities as well a teacher to guide you. Tgebtik you made will be given as a souvenir by the time you go home.
Adi Rosdiana, the Sales Marketing of Tea Garden Resort said that joining the batik class will be some gateway for them to run from things stuck on their mind. It will help them express their mind and be creative as they could.
Adi also explains certain ways they should do in creating a good batik. Those ways including washing the fabric before it's being used. The process will include some sodium hydroxide in it. The fabric then dried and ironed to make the fabric out of wrinkles.
After the fabric ready the participants will be taken to make a draft on the fabric using special pen or pencils. Next you will be taken to coat the pattern using wax liquid which put on a canting, a tool to draw the he pattern which was made of copper and bamboo as the handle.
After being coated with wax, the fabric then dyed and dried. Some color fixed were done after it and then the same dyeing and drying and fixing process were conducted till three times. This was to make sure that the batik were properly coated and the color were distributed evenly.
Last but not least, tge participants will be taken to do Nglorod, or a process to defect the wax on the fabric surface. This process will include boiling the fabric until all the wax dissolved from the surface. After the last washing will be needed to clean the fabric and prepare your batik for the last drying.
Alm these techniques will answer why Batik especially Batik Tulis was so expensive in the market. All the process were done manually and it took times to finish it. Tea Garden Resort of Subang, West Java will give you a nice experience and some knowledge about this Indonesian heritage. (*)
---
---
---