English
Herd Some Bulls at Kampung Kerbau of Ngawi
Kamis, 15 April 2021 - 00:05 | 15.66k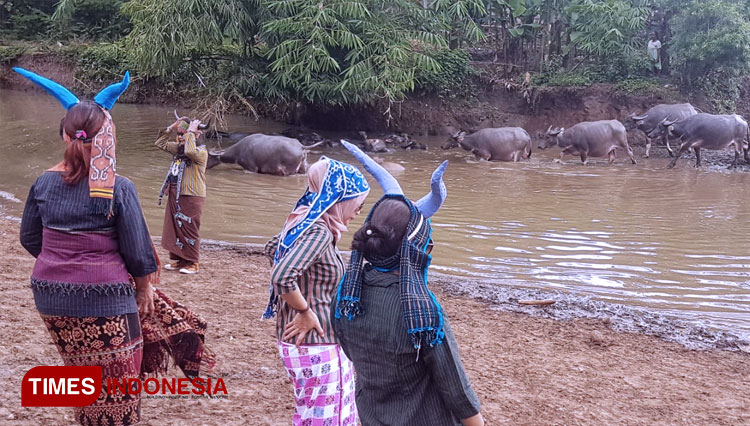 TIMESINDONESIA, NGAWI – Kampung Kerbau or Bull Village of Ngawi, East Java has become one attractive place to visit during your day off. This village offers a nice country side view with hundreds of bull raised on the farm with free range method.
Located at Banyubiru, Widodaren, Ngawi, East Java, this place could be reached within 30 minutes from the city centre of Ngawi. For those who love some nature this place will definitely hook your heart once you step your feet on it.
Before you reach your destination, you will be welcome with beautiful lush teak forest and a wide vast savanna. In summer, those trees and savanna will turn into an exotic dry land and beautiful fall forest.
However, the bull will kept being herd on the areas either in summer or rainy season. Those bulls are belong to the locals farm. Some of them own 5 to 10, some of them have dozens of it.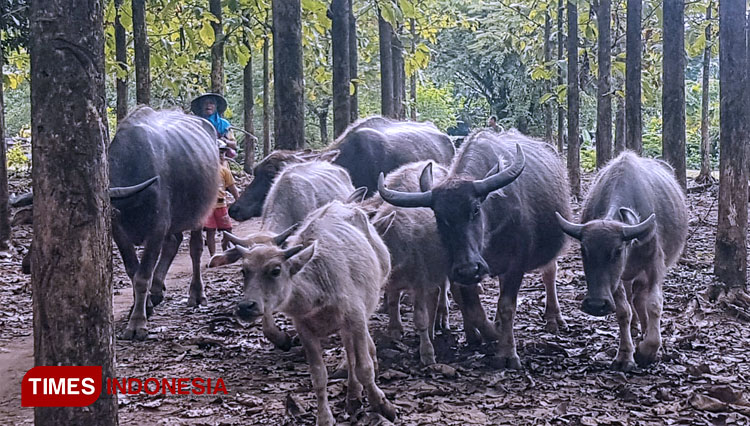 "There are around 500 to 600 bulls in this area. And I only own 11 of it," Astutuik, a local community of Kampung Kerbau said on Sunday (11/4/2021).
According to Astutik, this has become one tradition for the locals to herd their bulls together at the same place. And the locals choose to keep this tradition. It shows how good their relationship between one another.
Before the pandemic, each year the locals will hold a festival called as Gumbrekan Maheso. This festival usually hold during October. "It's no longer held for the corona," Asturik added.
Gumbrekan maheso on the local language means as the birthday of the bull. During this festival, the locals will march all the bulls on the street and walk around the city. There used to be lots of domestic or foreign tourist coming to watch this festival.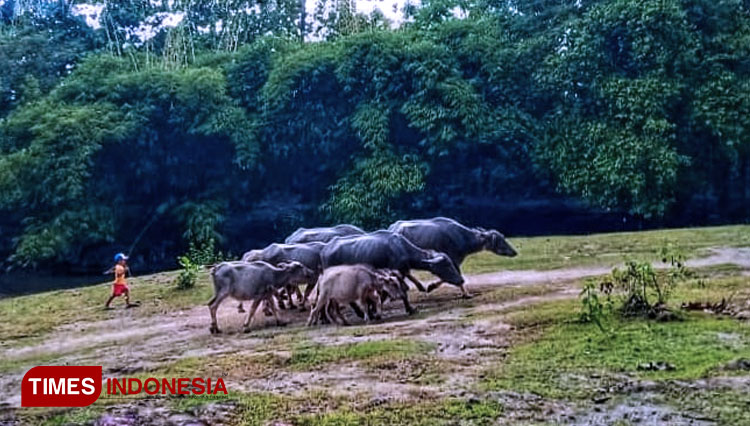 But as the pandemic going on, this festival were postponed for no time. There is a hope that when the pandemic hone this festival will be held back to attract more tourist to this city.
As for now, without the festival, all he bulls at Kampung Kerbau Ngawi still could be visited and seen right on their herding spot. You don't need spend much money for it, for you could have it for free. Try it out!.

---
---
---