English
Experience an Exotic Taste of Coffee at Kopine Eyang Potro Sleman
Rabu, 14 April 2021 - 05:22 | 15.90k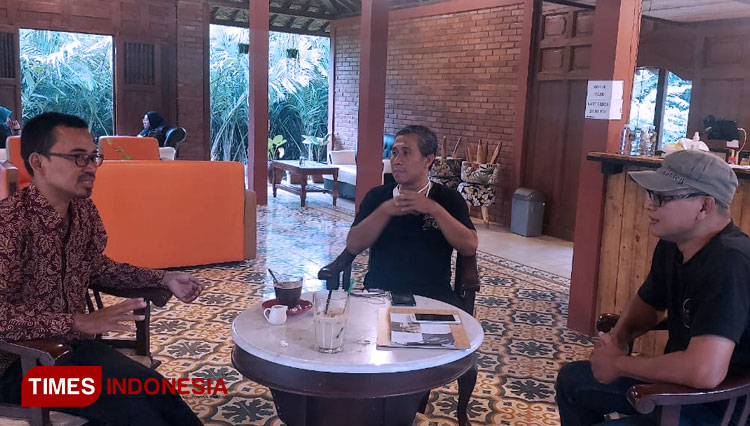 TIMESINDONESIA, SLEMAN – Kopine Eyang Potro, a cafe located at right next to Boyong river bank, Pulowatu Candibinangun, Pakem, Sleman, Yogyakarta offers an exotic experience of enjoying your coffee. Thus cafe will present you a nice view of lush green snake fruit orchard surrounding the cafe.
Surrounded by lush green snake fruit orchard, the cafe looks so peaceful. The homey design of the cafe makes you feel even more comfortable while enjoying your coffee and makes you feel like its hard to lift your feet out of the cafe.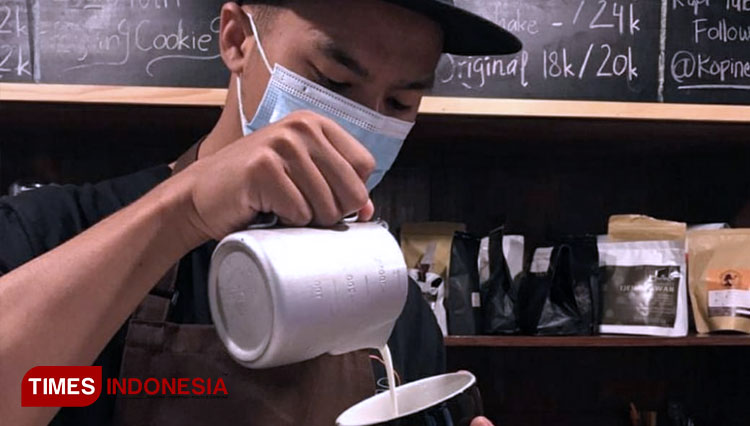 The design, the fresh air and the nice view seems to be to be perfect combination which give you some serenity while having your coffee. Not only those things, Kopine Eyang Potro give their customers nice facilities such as free wifi, restrooms, praying room, and spacious parking lot.
Kopine Eyang Potro was just opened around a month ago. Yet they have taken so much attention especially from the local community. Lots of people coming to taste their coffee as well enjoying the nice view.
In 2014, Agung Hernawan who was working at American Embassy for Indonesia in Jakarta had opened a coffee shop at Yogyakarta. But, after retiring from his job, Agung and his wife decided to close the coffee shop and open a cafe at their homeland, Pakem.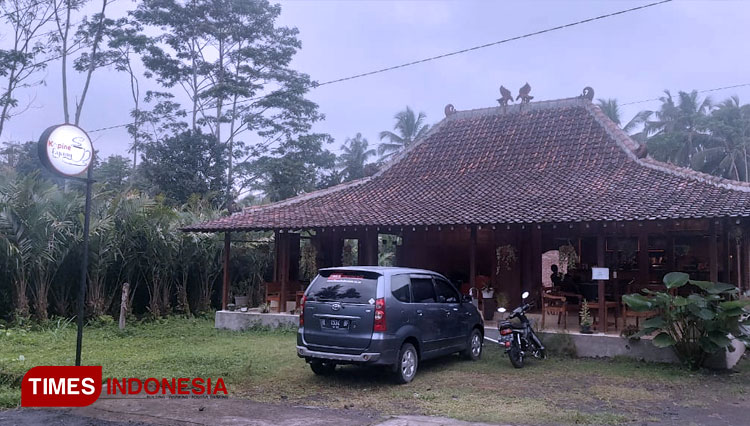 Agung also said that he had joining a short course for being barista when he was working at the American embassy in Jakarta. Aging and his wife decided to take advantage of their skill by making it into a serious business.
"At least the coffee takes 50 percent of the place. And I would like to take the locals to put their products, food and else, so this cafe could hive more benefit to the locals," Agung Hernawan, the owner of Kopine Eyang Potro said.
Kopine Eyang Potro Cafe of Sleman, Yogyakarta is opened daily from 10.00 to 21.00 local western times. This cafe will extend their time of opening firing the weekend. It will start to open on 07.00 to 22.00 local western time during this times. (*)
---
---
| | |
| --- | --- |
| Publisher | : Sofyan Saqi Futaki |
---