English
Kemiri Tourism Village, One New Attractive Destination in Jember
Senin, 05 April 2021 - 06:12 | 33.76k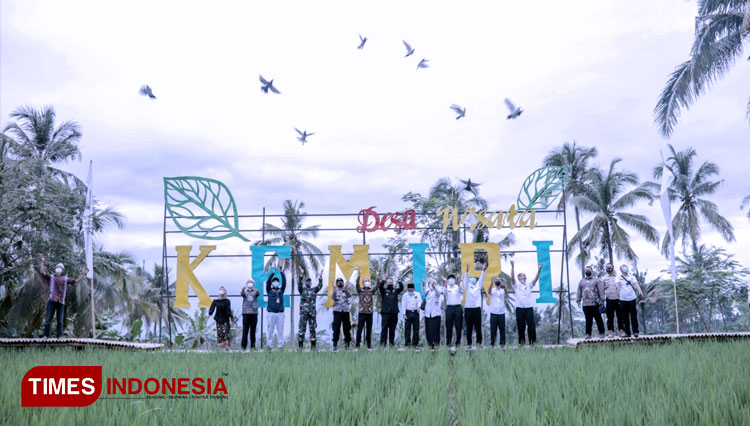 TIMESINDONESIA, JEMBER – Jember has a new tourist destination which offers a country side view. This destination well known as Desa Wisata Kemiri or Kemiri Tourism Village. This place offers a stunning view local village.

Kemiri Torism Village had just been opened for few days. It was opened on March 31, 2021. Little did you know, it took a long time to turn this village into a tourism village for the lack of funding.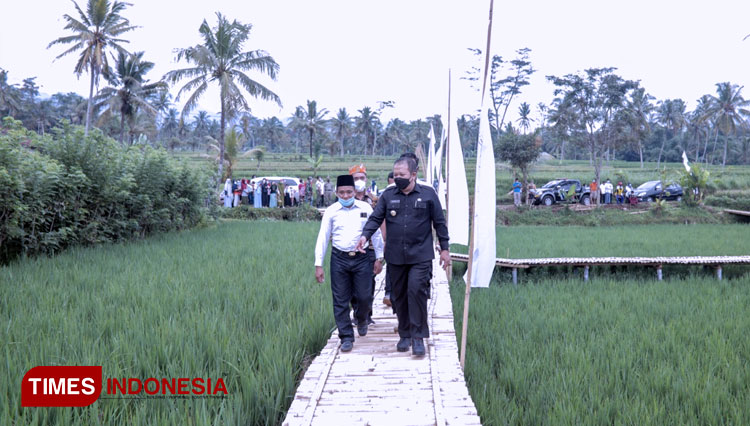 The Mayor of Jember Hendy Siswanto on their visit to Kemiri Tourism Village (Photo: the PR of Jember for TIMES Indonesia)
"Thanks God we finally could introduce Kemiri Tourism Village. We hope that it could inspire others that limited budget is not an obstacle to create some innovation," the Advisor of Kemiri Tourism Village, Hasti Utami said.
Located at Kemiri, Panti, Jember, East Java, not only the beauty of local scenery, this village offers some new experience of tasting the local food and beverages. Some fun outdoor activities could be obtained in this village.
You will be taken to Dusun Delima or Delima Sub-Village to start your trip at Kemiri toueism village. Here, you could find some Resort and Restaurant and a mushroom farm house.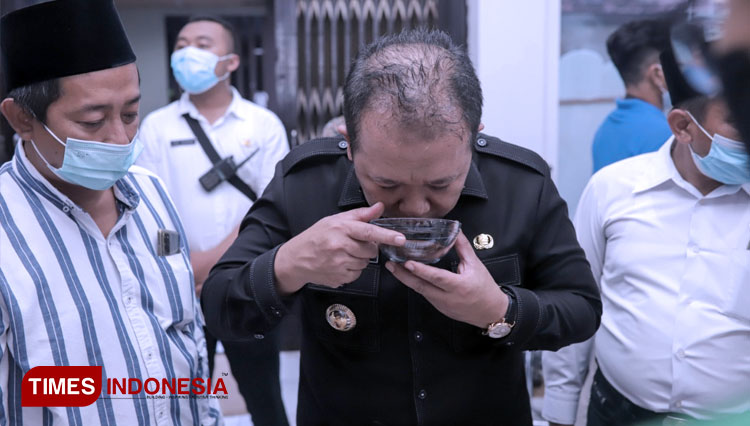 Coffee tasting at Kemiri Tourism Village. (Photo: Humas Pemkab Jember for TIMES Indonesia)
Not only enjoying the mushroom farm house, you could also enjoy the mushroom which turn into local delicacy at the restaurant. It also has a coffee corner where you could learn how to produce good quality coffee form the very beginning.
Next, you will be taken to Dusun Sodong or Sodong Sub-Village where all the activities begin. You could do motor trail, camping, flood tracking, or try their mountain bike at the appointed venue.
Once you finish all the activities you could visit Dusun Danci, or Danci Sub-Village. On this area, you will be taken to watch how how the coffee was grown in the local farm.
Last but not least, you will be taken to Tenggiling where you be taken for another fun activities and enjoy an integrated farming tourism. All these activities at Kemiri Tourism Village Jember could be enjoyed for IDR 20 K each. (*)
---
---
| | |
| --- | --- |
| Publisher | : Sofyan Saqi Futaki |
---