English
Gugubali Watefall of Morotai to Immerse Yourselves
Kamis, 11 Maret 2021 - 04:36 | 12.36k
TIMESINDONESIA, JAKARTA – Morotai seems never ended giving you local stunning beauty through their destinations. After the enchanting Raja Waterfall, no wthey have Gugubali waterfall that will hipe your day.
Gugubali waterfall located Bere-Bere Kecil of Morotai Island, North Malukunhas become one wortth destinatiin to visit. The waterfall will make you like you just found a hidden paradise.
Before you reach your sestination you will be swaued with the beuatiful scenery of local destinations such as Tanjung Pinang Beach, Moro Madoto, Nunuhu Beach, Tanjung Gorango and Tanjung Amerika.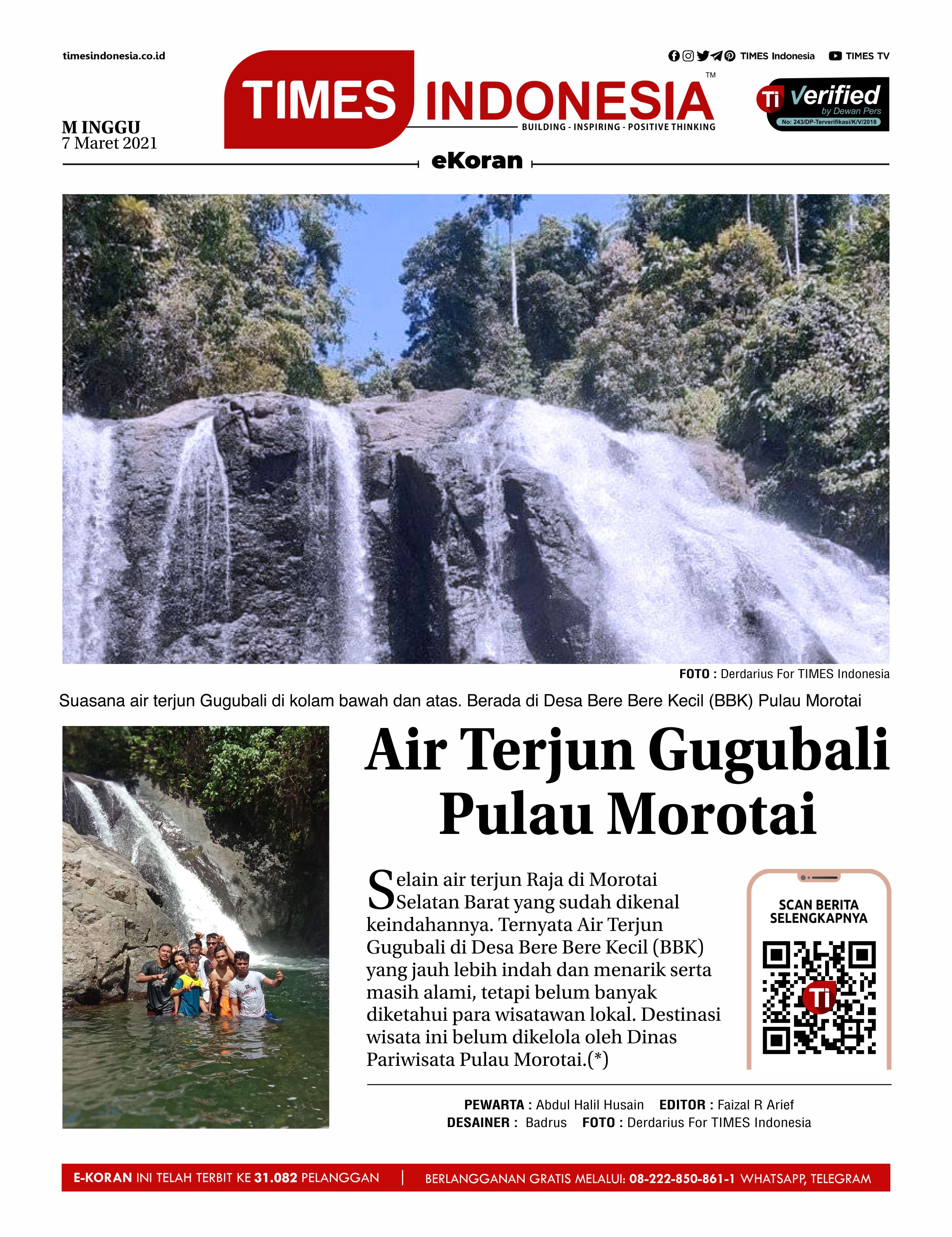 You could reach this place within 3 hours from Daruba city. Once you get to Bere-Bere Kecil you will need to go for 3 kilometers more to rech this stunning waterfall.
This waterfall offers the enchanting beauty of low waterflow. You could soak your self on the pond right under the waterfall without afraid of being swept away.
You could also climb onto the waterfall and sit under it for the best sensation. The beautiful scenery arojnd becomes a bonus amenities that you could enjoy while you dip your body.
"It has two level and three ponds, and the water amazingly is emerald green, definitely clear and clean," Derdarius D Kasene, a local community of Bere-Bere Kecil said on Sunday (7/3/2021).
This place will be crowded with the local visitors from those boy scout to the loacl community on the weekend. So its better for you to come to this place at weekdays.
The sound of water flowing and bird chirping will make you lost your time for joy. Gugubali Waterfall of Morotai Island of North Maluku surely will be a nice choice to go during your vacattion. (*)
---
---
| | |
| --- | --- |
| Publisher | : Lucky Setyo Hendrawan |
---