English
Have an Amazing Taste of Sizzling Steak at Latare Cafe Ponorogo
Sabtu, 06 Maret 2021 - 02:20 | 19.56k
TIMESINDONESIA, JAKARTA – Do you love steak? What about a set of sizzling steak? Well if you do, you could try to have thus dishes at Latare Cafe Ponorogo. This cafe has been well known to have fantastic taste of steak serve on your table.
Latare Cafe is located at Jalan Sultan Agung, Ponorogo, East Java. This cafe has been established more than 20 years ago since 2000. It had been become the most favorite place for to local to hang out.
You could say this is a steak house. Lots of steak you could choose at this place. From beef to chicken. Or even those vegetarian steak which was made of tempe or tofu or even mushroom.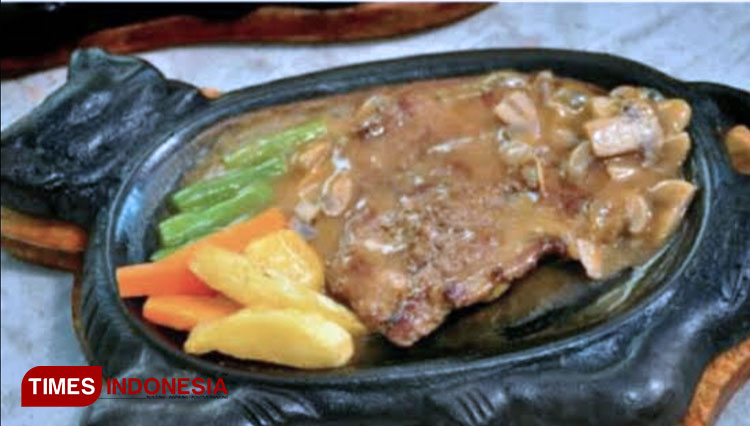 "The customers could choose any steak they wanted on our list," Iwan, the owner of Latare Cafe said to TIMES Indonesia in Friday (5/3/2021).
All the steak are made from the best quality ingredients. The beef, the chicken till the condiments tastes were just like you having your dinner at a Michelin restaurant.
"The beef is so tender, with a nice taste of gravy which you could find on every inch of bite," Rina, a loyal customer of Latara Cafe said.
Meanwhile other than steak, this cafe also has another dishes you could choose for your dining. "It has lots of variant of menu, it won't get us bored," Yoyok, another loyal customer of Latare Cafe of Ponorogo said.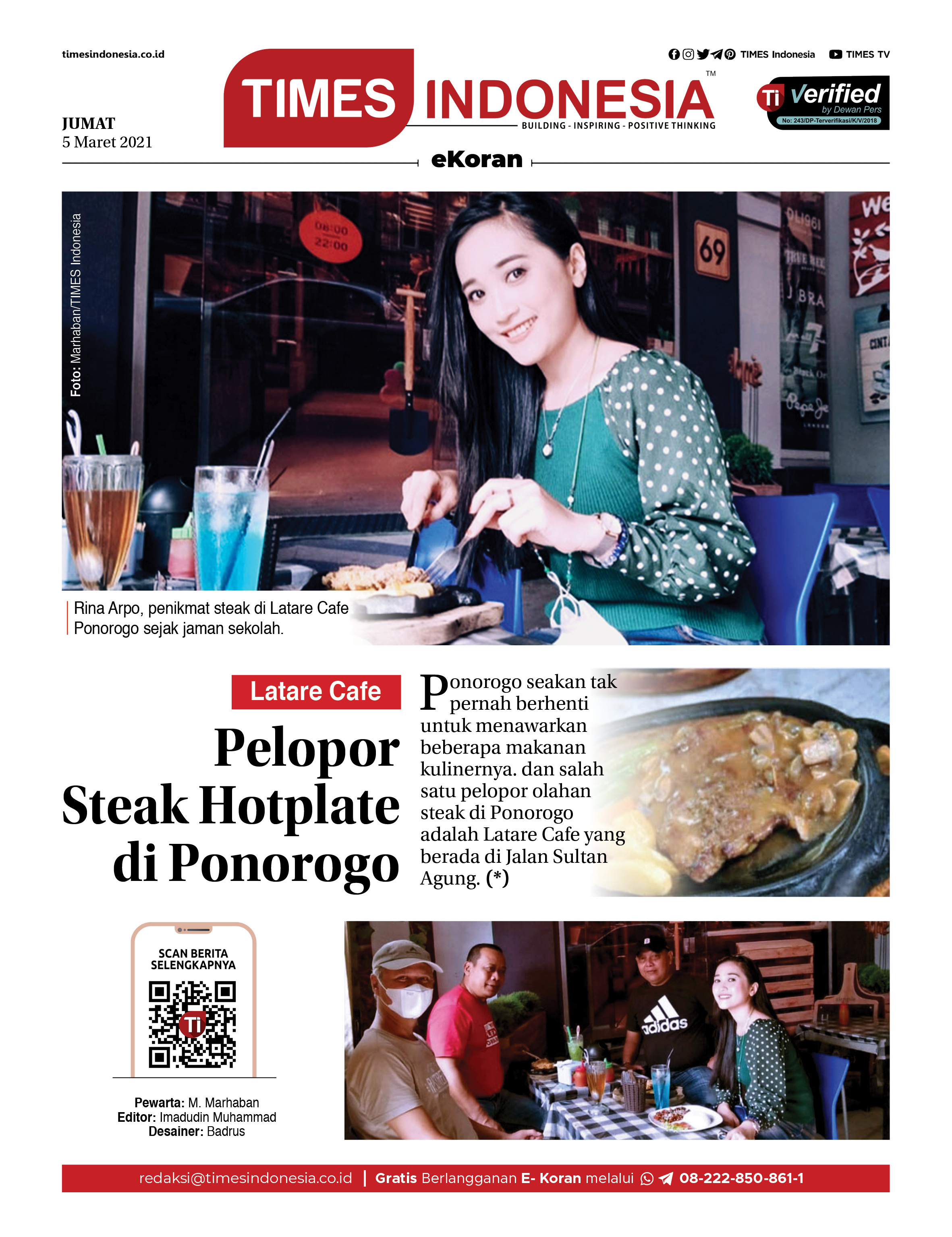 Rina said that this cafe is her favorite place to go since she was at school till now. She has almost tasted all the fishes listed on the menu. "My favorite one is the tenderloin," she added.
Meanwhile other than steak, this cafe also has another dishes you could choose for your dining. "It has lots of variant of menu, it won't get us bored," Yoyok, another loyal customer of Latare Cafe of Ponorogo said. (*)
---
---
| | |
| --- | --- |
| Publisher | : Lucky Setyo Hendrawan |
---