English
Brem, Tasty Fermented Beverage that will Melt in Your Mouth
Kamis, 04 Maret 2021 - 04:40 | 21.44k TIMESINDONESIA, MADIUN – Brem, a tasty beverage typically made from fermented sticky rice juice has been well known to be a nice souvenir once you go to Madiun. Lots of local community in the city made this cake as their business.
Brem is the traditional fermented beverage from Indonesia. The bremcake (solid) is usually eaten as snack . It will melt in your mouth right after you put it on your tongue.
It has some kind of soda like taste, yet sweet. The soda effect will pop in your mouth makes you feel like you are chewing a soda gum. Brem has it's natural preservatives that could make last longer for more than 6 month.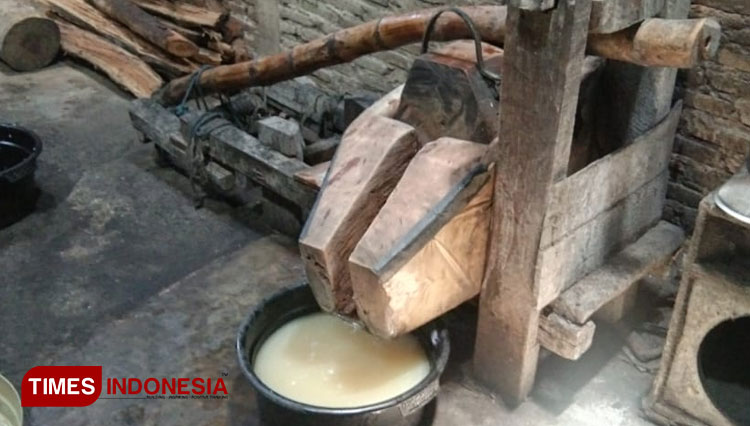 There is a place named Kaliabu in Madiun that made this fermented cake. They have known to make this cake for years. Just like what Suparti, a local community did. She has started the business since 1995.
"I was once working at a Brem factory and after 10 years of working as an employee, I decided to start my own business," Parti, a local community of Madiun said.
Parti made her own brem from the basic. First, she will make the the tape or fermented sticky rice. It will take around 6 days to make the sticky rice fully fermented.
After it's ready, she then squeezed the juice with a conventional devices her husband made for her. The device made of wood. It will press all the juice the tape or fermented sticky rice juice.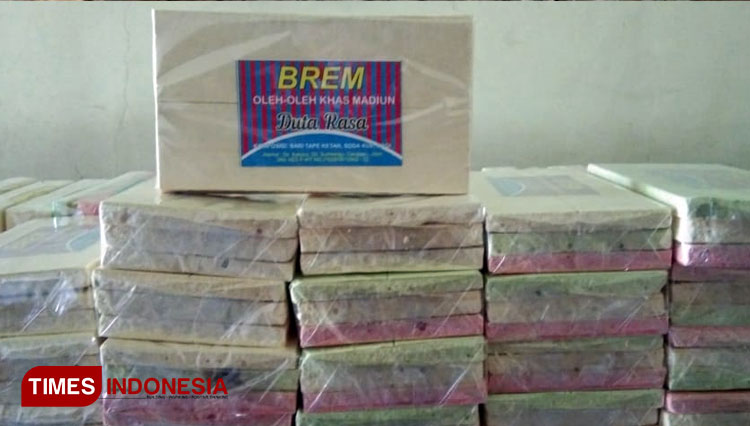 The juice then cooked until thickened with a little bit additional of baking soda. Once it's ready it needs to be set a side for the whole night. And the brem will be ready by the next day.
During this pandemic, Parti has fewer orders. She only made some custom orders to minimize the cost. Before the pandemic she could spend 1 tons of sticky rice in a day. But this pandemic has forced her to lower her production to only 200-400 kg in day.
Beside Brem or fermented cake, Suparti of Madiun also turn the fermented sticky rice into madumongso. She has distributed her products to several neighborhood cities. (*)
---
---
---