English
Situ Bojongmengger, a New Tourist Destination of Ciamis
Selasa, 23 Februari 2021 - 04:15 | 25.36k
TIMESINDONESIA, JAKARTA – If you were looking for a nice natural scenery for your jogging track, Situ Bojongmengger or Bojongmengger Lake of Ciamis could be one perfect alternative for you. This place offers the country view which will hook your heart.
Located at Bojomengger, Cijeunjing, Ciamis, West Java, Situ Bojongmengger has been acknowledged as new tourist destination in the area.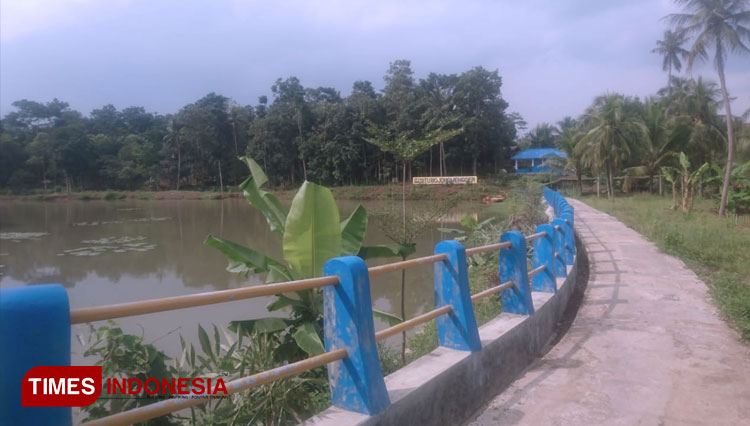 Though the local government hasn't stated that clearly but there has been lots of people visiting this place during their leisure time. The local government had just support the area by building new pathway for the visitors.
"We haven't decided whether will we turn this place as a tourist destination nor not. For now we just added it with new pathway for the public," the staff of Bojongmengger village, Heri said on Thursday (18/2/2021).
The locals was using the lake as farmfield. But now it has been cleared and deepened to be able to hold more water for the local irrigation. "They were using it as their farm which they usually called as ranca," Heri added.
In addition Heri also said that in the future, the local government might have a plan about it. For now, they will just do some maintenance and renovate the area to be a proper public place.
"There could be a chance after all being taken care of, we will turn it as a tourist destination. We will need government's support on this. May be turning this place into waterpark," he said.
This lake is situated on 5 hectares area with two to three meter depth. The water was coming from a spring water located right in the bottom of the lake which makes this lake keep having some water even in the drought.
As lots of visitors coming to this lake, the local government hope that in the future Situ Bojongmengger of Ciamis could give more benefit to the local community. (*)
---
---
| | |
| --- | --- |
| Publisher | : Lucky Setyo Hendrawan |
---