English
UIN Malang
UIN Malang: The Benefit of Drinking Water for Your Body
Minggu, 21 Februari 2021 - 23:25 | 13.71k TIMESINDONESIA, JAKARTA – dr. Putri Wulan Akbar, M.Ked. Trop, a lecturer at Medical Faculty of UIN Malang or UIN Maliki Malang stated the importance of drinking water for your body.
FOR MORE INFORMATION ABOUT UIN MALANG PLEASE VISIT www.uin-malang.ac.id
"It's because 60 % of our body consists of water. And we lost it everytime, through the urine, sweat or when we breath.," dr. Putri Wulan Akbar said on Sunday (21/2/2021).
She also said that consuming a proper amount of water will hydrate the body. It will also help the organs on your body work optimally. Drinking enough water will help your metabolism and keep s your temperature stay normal.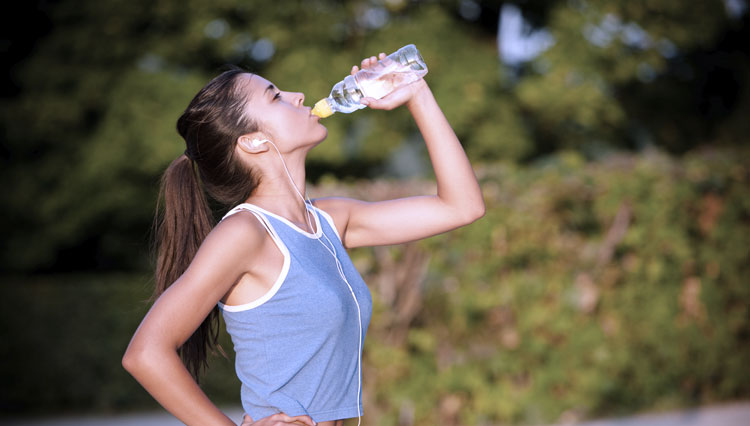 Photo: Popular-World.com
She also said that people need to drink water at least 8 glass in a day. If have Lee's water in your body or have an early stage of dehydration it could affecting your day.
FOR MORE INFORMATION ABOUT UIN MALANG PLEASE VISIT www.uin-malang.ac.id
You could lost your mood, less energy and focus, feeling unwell or dizzy, fatigue, dry skin, constipated, urinal pain, and having kidney stone. Fulfilling your need of water in away will hives you lots of benefits to your body.
On the contrary, Putri also explained that drinking too much water could also give you bad effects. A healthy person could handle around 17 liter water in a day.
Yet, if you have some issue with your kidney, and you drink water more than you need in a day, it will put your health on risk. It will decrease the electrolyte especially nitrite level in your body.
When you lock of nitrite, the first thing you will feel is nausea, less energy, and lost consciousness. "It is important to have enough water," this 35 year old lady said.
FOR MORE INFORMATION ABOUT UIN MALANG PLEASE VISIT www.uin-malang.ac.id
Last but not least, this lecturer of UIN Malang also said that we need to consider how hard is our activity in a day and the weather before drinking water. Special people such as those nursing mom or those with diarrhea, age and more need to be considered as well. (*)
---
---
| | |
| --- | --- |
| Publisher | : Lucky Setyo Hendrawan |
---