English
UIN Malang
UIN Malang Educates the Local Community about the Good Use of Covid-19 Vaccine
Sabtu, 13 Februari 2021 - 14:07 | 3.27k TIMESINDONESIA, MALANG – UIN Malang with the help of their students and professor educate the local community on the good use of Covid-19 vaccine for our body. Those students and professors are coming from the Medical Faculty of the university.
There are around 9 professors and 7 studets of Medical Faculty joining this event. The workshop was conducted at Krajan, Sumber Sekar, Dau, Malang.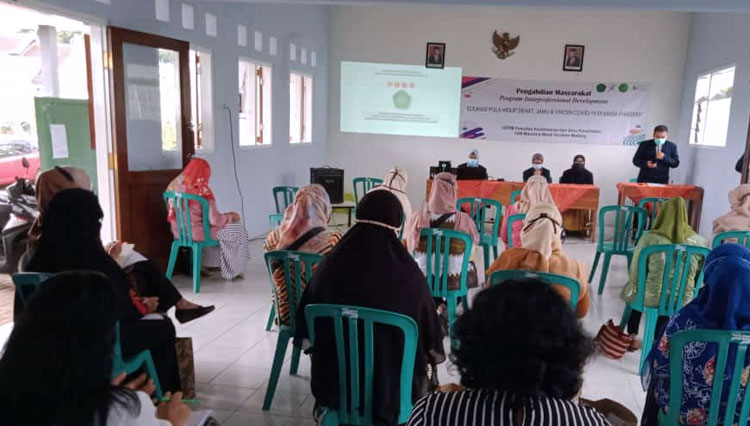 At the occasion, several local community were joining the workshop with a safety protocol. They follow the workshop enthusiastically. One at a time some of them also deliver some question they had on their mind.
"This workshop was held in accordance to the Interprofessional Development Program of Medical Faculty of UIN Malang," Apt. Novia Maulina, a lecturer at MEDICAL facility of UIN Malang said.
On the occasion they explain everything about Covid-19 vaccine. The good uses and what it was made of. They also give them a brief explanation oh how to live a healthy lifestyle.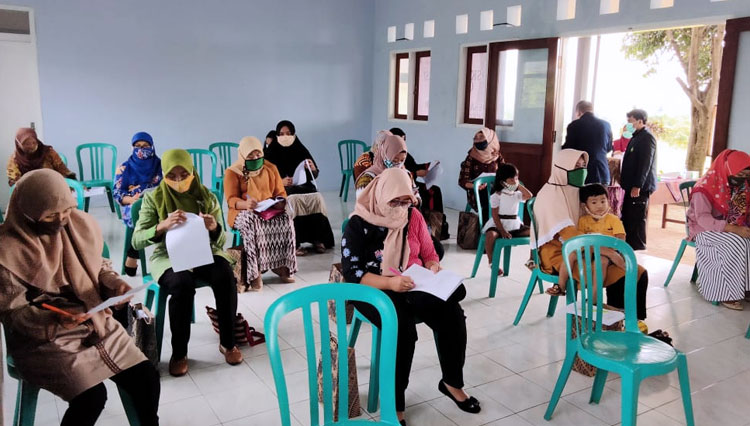 They also deliver some hand sanitizer masks, some poster about healthy foods, some herbal drink and vitamins for the participants. It was to help them to boost their immune system during this pandemic.
"Have a healthy diet. Avoid some fatty, sugary, or salty food. Have more fruits and veggies, drink enough water, keep the food clean, and take some vitamins," dr. Prida Ayu Dianti said on the workshop.
In another hand, dr YulionoTrika Nur Hasan said that the community needs to start practicing 3T, 5M, and 3C during this pandemic. 3T stands for testing tracking and treatment.
Meanwhile 5M includes mask, wash your hand often, more time at home, fo physical distancing, and keep away from the crowd.
"It was done to raise their awareness and understanding about healthy lifestyle. As well to to make them put a bigger concern towards their immune system as a prevention of Covid-19," Yuliono, Lecturer at Medical Faculty of UIN Malang said. (*)
---
---
---