English
UIN Malang: Easy Tricks to Manage Your Budget
Kamis, 04 Februari 2021 - 17:12 | 3.95k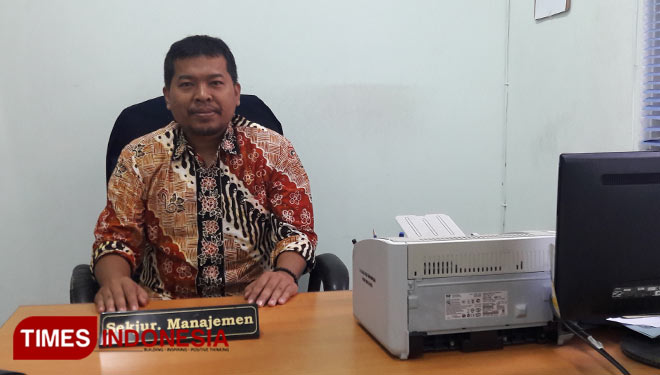 TIMESINDONESIA, MALANG – Pandemic has made people getting some issue with their finance. Zaim Mukaffi, M.Si, a lecturer of Mangement Major of UIN Malang shares you some easy tricks to manage your budget during this pandemic.
"Its crucial to manage tour budget during this pandemic since we nneverbknew when it's over. So, everything especially your finance will be under control," he said on Thursday (4/2/2021).
He also emphasized to all community which having to smartly maintaining their finance in anyway. He also shares 5 tricks to help you deal with it. Check them out.
Spend it the right way
Focus to spend your money on things you really need. Dont buy things that will only waste your money without you even know what they were used for.
State your priority
During this pandemic almost all supermarket online or offline were giving their best deal for the customers. However, although you also need somethings from those deals you need to state your priority and decided which need to come first.
Find a way to add more income
If you are on budget, then you need to find some ideas to earn more money. It will help you stand the hardest time of pandemic. You could join online hailing transportation such as grand r golek or join online marketplaces such as tokopedia or shoppe to offer your product.
Invest your money
If you have more money, try to invest it on something valuable which will give you some profit in the future. With this way, you have atleast create your own way to start a business without making your hands dirty.
Change your lifestyle
The more time we had at home makes you have enough time to spend your money on your hobby. Lately having beta fish and those exclusive plants and flowers has become a new trend.
This lecturer of UIN Malang suggest you to keep on your plan and skip all those expensive things. More focus on the things you need to fit on your budget. "Its important to adjust yourself to the new condition," he said.
---
---
---