English
Mie Galau Malang Where You Can Get Exquisite Taste of Food in Affordable Way
Senin, 23 November 2020 - 05:12 | 14.09k
TIMESINDONESIA, MALANG – Remarkable taste of food not only could be enjoyed in 5 star hotels. You could also have it at Mie Galau Malang. This café will pamper your belly with amazing taste of foods that you can only have in fancy restaurant.
Located at Jalan Selorejo No.83 Lowokwaru, Malang, East Java this café is a perfect place to bring your family for brunch or dinner. It has a nice ambience with a homey look. The green garden and the shady trees around the area make this place look even so cozy.
All special taste of food that you could only found in a fancy restaurant could be found in this café. They have gado-gado or vegetable salad with special peanut sauce that will melt in your mouth.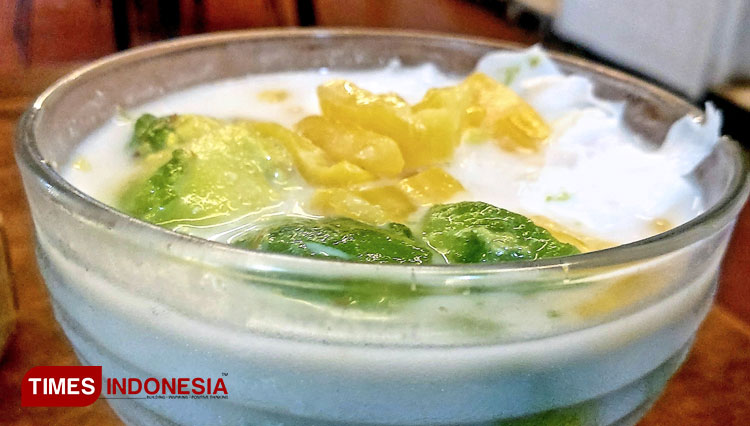 They also have mie ayam jamur or chicken noodle with mushroom with an amazing taste. Rice bowls with some sort of various companion dishes on top of it will make you like you were not in a café but a fancy restaurant.
Some dimsum, like dumpling, spring rolls, crispy fried chicken wings, crispy enoki mushrooms or velvet shank, and some other more are also worth to try.
You could also found lots of invigorating drink with exotic taste such as ice lychee and ice mango. Ice teller with slices of exotic fruits in it such as jackfruit, avocado, shredded coconut and more will bring you fly over the moon.
Surprisingly, all these amazing foods are very affordable. You could have it at Mie Galau Malang starting from IDR 8 K for the beverages, and IDR 10 – 30 K for the foods.(*)
---
mie galau
Mie Galau Malang
malang
---
| | |
| --- | --- |
| Publisher | : Ahmad Rizki Mubarok |