English
Creek Flows on Your Feet while You Enjoy Your Meals at Banyu Biru Jombang
Jumat, 02 Oktober 2020 - 02:00 | 24.64k TIMESINDONESIA, JOMBANG – If you willing to have a distinctive experience of dining, then you need to visit this restaurant which located in Banyu Biru, Jombang. This place will let you to have your dine in nature and pamper you with a nice creek flows tickling your feet.
Located at Dusun Wonotirto, Wonomerto, Wonosalam, Jombang this place could be reach within an hour from the city center. A little bit long way to go but everything in it is worth your travel.
Nestled in the lush of green tree right under Mount Anjasmoro wings this place has will give you a cool climate yet refreshing. You could also see flowers blooming on each the corner of the place which make your dining feel more special.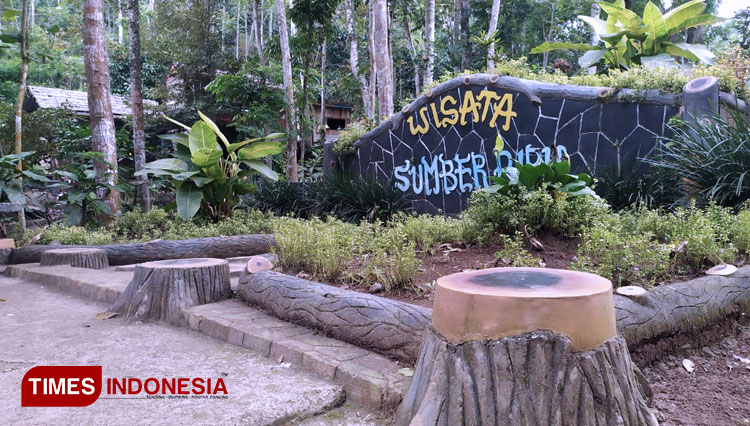 The table is situated in the middle of a creek. The calm flows of the water makes you feel like it tickle every spot of your feet. And if you were lucky, you could see small fish swimming by and say hello to you.
"It was our concern towards the local river which full of waste and garbage. We then took the local community to help us and then we think of the perfect way to maintain the river clean and make it profitable," Wases Waluyo the local community said.
Meanwhile, Inayah, a local customers of Banyu Biru Restaurant, Jombang who came to the restaurant with her family said that she was really satisfied with what she had on the table as well the scenery. "Amazing, never have I had this kind of experience before, Inayah said. (*)
---
banyu biru
restaurant
jombang
jombang
---