English
5 Top Beaches to Watch Sunrise in Indramayu
Jumat, 02 Oktober 2020 - 01:31 | 28.48k
TIMESINDONESIA, INDRAMAYU – Indramayu is a region that is adjacent to Java Sea. With the coastline that spreads up to 114.1 kilometer, Indramayu coastline has a huge marine tourism potential.
There are several beaches spread along the coastline in Indramayu. Most of the beaches in Indramayu face east, to the direction where the sun rises.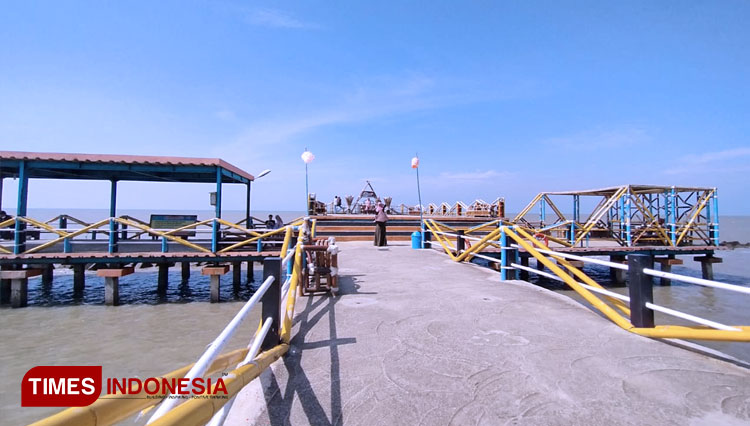 That's why, here are the five top beaches in Indramayu that offer the best place to watch the sunrise.
1. Tirtamaya Beach
Tirtamaya Beach is located in Juntikedokan Village, Juntinyuat sub-district, Indramayu. This beach offers a natural beauty that is second to none. The serene sound of the lapping waves and the warm breeze will give you relaxing experience in this beach.
The trees lining up this beach keep you cool and provide you shades. There is no need to worry about sunburn.
Not only watching sunrise, but the visitors can enjoy the hustle and bustle of the fishermen around in the morning. This beach is also a perfect place for photographers to take some shots.
2. Karangsong Beach
This beach is located in Karangsong Village, Indramayu. It is located around 6 kilometer from the local government in Indramayu.
Enjoy the warm and soft texture of the sand and the serene sound of lapping waves. This beach has shallow water, which means that it is safe to swim in.
You should not miss the moment when the sun rises in the early morning. Make sure you have arrived there right before the dawn breaks.
3. Balongan Indah Beach
Balongan Indah Beach, which is also known as Bali Beach, is located in Balongan Village in Indramayu.
This east-facing beach is the best place to enjoy the sunrise. Usually, this beach is crowded on weekends or holidays.
Balongan Indah Beach is the most unique beach among the other beaches in Indramayu as it has a small coast park.
4. Glayem Beach
Glayem Beach is nestled in Juntinyuat sub-district, Indramayu. In this beach, you can find many food stalls that provide delicious foods and refreshing beverages. You can quench your thirst by drinking young coconut water.
The relaxing atmosphere and the warm breeze make this beach a perfect natural tourism attraction.
5. Rembat Beach
Rembat Beach is nearby Glayem Beach. It does not only offer a breath-taking ocean panorama, but it also has a dense group of mangrove trees. Therefore, this place is the best choice for anyone who wants to enjoy the mangrove eco-tourism.
There are many food stalls selling foods and refreshing drinks to quench your thirst.
Those are the top five beaches in Indramayu that offer the best place to watch sunrise. (*)
---
indramayu
sunrise in indramayu
jakarta
indramayu
---