English
Ros In Hotel Yogyakarta Labeled Safe and is Ready to Rock
Jumat, 18 September 2020 - 01:41 | 12.80k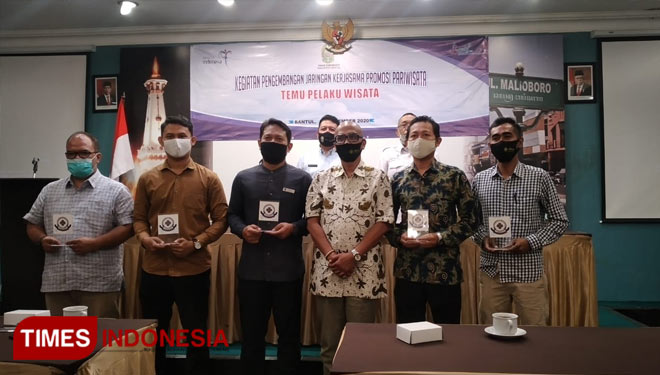 TIMESINDONESIA, YOGYAKARTA – Ros In Hotel Yogyakarta, one prestigious hotel in the city has been labeled safe by the BPD PHRI DIY on Tuesday (15/9/2020). This means that the hotel is safe enough and ready to rock you with an utmost service and hospitality.
Nestled in the middle of the city at Jalan Lingkar Selatan No. 110, 55187 Yogyakarta, this hotel could be reached within 20 minute drive from Adi Sucipto Airpport.
You could also visit several tourist attractions in Yogyakarta such as Jalan Malioboro, the major shopping street in the city in no longer than 10 minute drive. As well with Taman Sari Water Castle which located nearby.
All the rooms are fitted with cable TV, an in-room safe and a tea/coffee maker. Each room has a private bathroom with shower facilities. It also has spacious parking lot, a coffee shop and free Wi-Fi throughout the hotel.
During this pandemic the hotel has elevated their cleanliness and safety standard. As always this hotel has put and prioritizes their clients' and staff's safety on their daily basis. They even have been labeled safe by BPD PHRI DIY, an Indonesian Hotel and Restaurant Association in Yogyakarta.
"It's not merely about giving them some notification, but we also audit and inspect them directly to make sure they have fit the new safety standard," The Director of BPD PHRI DIY Deddy Pranowo said in statement.
For this reason Ros In Hotel Yogyakarta has added several facilities such as sink, temperature screener, and hand sanitizer corners on their hotel to fit the new safety standard. This was all to make their guests continue to enjoy their travel experience in complete safety. (*)
---
ros in hotel yogayakarta
yogyakarta
---

KOMENTAR