English
The New Magnificent Look of Majalengka
Rabu, 09 September 2020 - 04:29 | 12.26k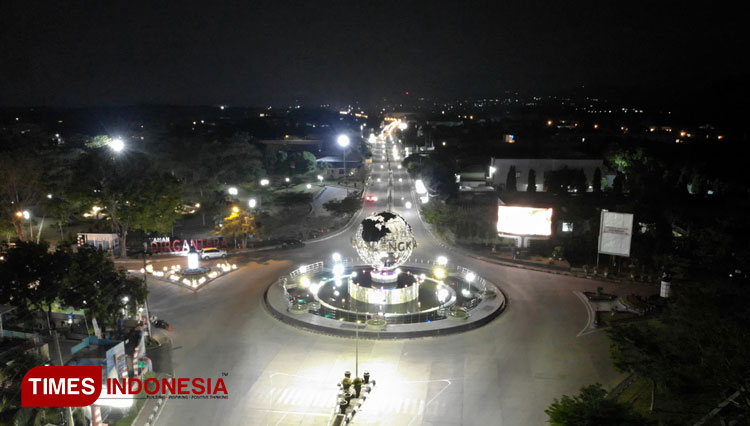 TIMESINDONESIA, MAJALENGKA – Majalengka seems to commit to make the city tourist friendly. This city has turned the city into a magnificent place to visit with hundreds of eye catching spots that will suit your need of selfie. Let's take a look at them closer. Check them out.
1. Kadipaten market's sidewalks
The local government added sidewalks for the pedestrian. They also added some benches for people to rest. This make the place look like Malioboro of Yogyakarta. This place will give you another beautiful selfie.
2. Bunderan Tugu Bola Dunia
This place has a stunning huge globe patched in the middle of the crossroad. This globe has become one iconic destination since its first built last year. This globe reminds you to those huge globes you found at Universal studios.
3. Raharja Park and Traffic Island
Located next to the globe, Raharja Park and traffic island also become the local community's most favorite place to spend their time in the evening. You could have some meals from the local food tenants or educate your kids about traffic and all its rule.
4. Tourist information center building
Or well known by visitor center is meant to ease the visitors to get tourism information they need. This building located at Pujasera a.k.a cafeteria in Majalengka.
5. Bunderan Tonjong or Tonjong Monument
Still located next to the huge globe Bunderan Tonjong has stolen everyone heart. They will come to this place for selfie. This place has taken everyone's breath away to see its magnificent look especially at night when al colorful light was centered to the monument.
6. Skywalk GGM
This place has not been ready yet but the local community couldn't wait for it. This place was planned to be the new place for the local youngsters to hang out. The local government of Majalengka will add enchanting spots for selfie as well a cozy place to rest their leg and have some coffee. (*)
---
majalengka
majalengka
---

KOMENTAR