English
Get Your Most Favorite Aquarium Fish at Splendid Bird Market
Selasa, 11 Agustus 2020 - 01:32 | 13.36k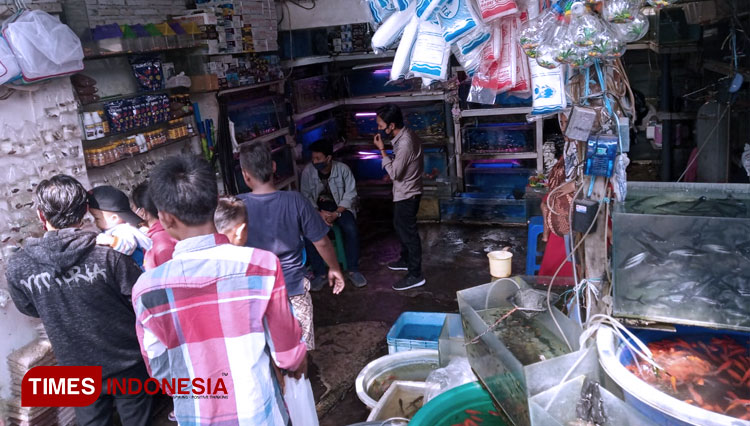 TIMESINDONESIA, MALANG – Malang seems never run out of tourist destinations to visit. This city seems like to have everything that its community need. Just like Splendid Bird Market which will pamper their customers with all exotic pets including aquarium fish.
Salim, a local community of Malang, even visit this market oftrnly almost on every weekend. He came to this place to get some aquarium fish he likes or sometimes just to release his stress.
"These fishes help me to release.my stress. I can spend hours just to see them swimming on the fish tank," Salim, the guy which has mich interest on Arowana and Dollar said on Friday, (24/7/2020).
Beside the aquarium fish, you could also get fish food and all the equipment to take care of the fish in this market. This market also have fish rank, water filter, and all the knick knack for your fish tank.
Theyhave good fish, beta fish to the most expensive arowana. The price of the fishes are varies from IDR 2 K to million rupiah according to the kind of fish, the size and quality.
Splendid Bird Market Malang opens dailyb on 07.00 to 14.00 local western time. Beside the aquarium fish you could also get any kind of pet you like such as rare breed of dog or cat, exotic birds such as parrot and owl, gecko, and many more. (*)
---
splendid bird market
malang
splendid
malang
---