English
Indonesia, The Heaven on Earth VI: East Java
Jumat, 07 Agustus 2020 - 02:49 | 11.82k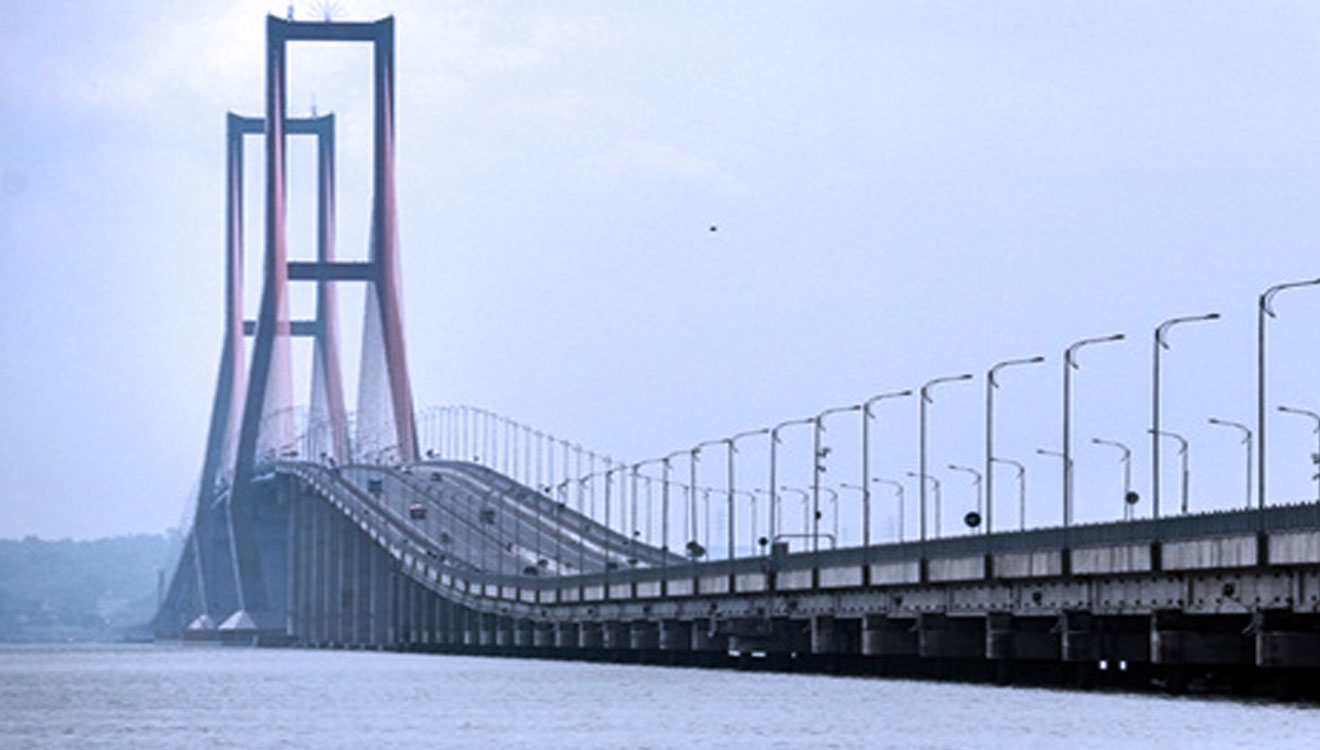 TIMESINDONESIA, JAKARTA – East Java, the rugged Indonesian province, includes the eastern part of Java plus Madura and some smaller islands. It's known for its volcanoes, and other tourist attractions spread around the province. Let's find out more about this wonderful province.
1. Pilgrimage Tours
East Java holds several most popular religious tourist attractions that attract so much visitors in each year. This province several religious attractions such as 5 of 9 tombs of Islamic Religious leaders. This province also has several cathedrals such as Puh Sarang Church that mostly visit by the Catholic, or Kwan Sing Bio Temple, the biggest Chinese temple in South East Asia.
2. Suramadu Bridge
With its 5.4 kilometres length, the bridge has become the longest bridge ever build in Indonesia. The Suramadu Bridge is a portmanteau of Surabaya-Madura. The bridge lies above the sea and is kind of cable-stayed bridge to support the deck. As its name this bridge connect Surabaya of East Java and Bangkalan of Madura.
3. Best Volcanoes
East Java also known to have enchanting volcanoes such as Mount Bromo and Ijen Crater with its blue fire. Both of this mount has a wonderful scenery from amazing sunrise to dramatic volcanic view.
4. Ludruk
Ludruk is a traditional Javanese drama on stage presented by a troupe of actors and mostly comedians. Ludruk could be presented both in dialogue and monologue. However, the lack of show and order around Java has made several cultural observers worried about its existence.
5. A heaven for food bloggers
East Java also becomes a perfect place to go for those food hunters. This province has hundreds of wonderful local delicacies such Rujak Cingur, Rawon, Bakso Malang, Ayam Lodho, Pecel, Chicken Satay of Madura and many more. Each of the city in East Java will served you with their authentic taste of local delicacy.
6. Batu, the Centre of Amusement Park
You don't have to go to Japan to see Disneyland because you could find it here in East Java. In Batu, for exactly. This city has the most comprehensive amusement park in Indonesia such as BNS (a lampion park) and, Jatim Park III (Indonesian Disneyland), Jatim Park 2 (the biggest zoo in Indonesia), Museum Angkut (the biggest Transport Museum in South East Asia) and many more.
Batu also has dozens of wonderful waterfalls that could be a perfect place to spend your time with your family. So, do you still have a doubt to visit East Java?
---
east java
jakarta
---