English
Get an Amazing Buffet Style Dinning at Grand Dafam Surabaya
Selasa, 14 Juli 2020 - 04:04 | 12.82k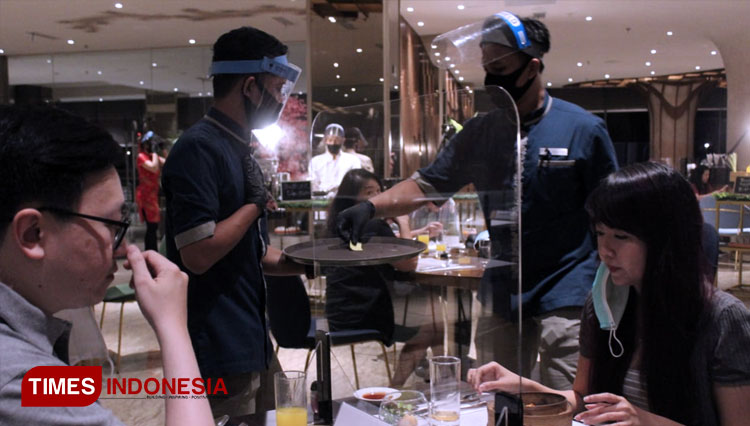 TIMESINDONESIA, SURABAYA – Grand Dafam Hotel Surabaya, starts this new normal time by serving oriental food to pamper their customers. This time they offered lots of delicious Chinese food at their resto, Grandin Restaurant.
Grandin Restaurant always try to serve a combination of authentic local dishes and international cuisine. All the food in this luxurious restaurant is served with high-quality ingredients and prepared by top chefs with experience.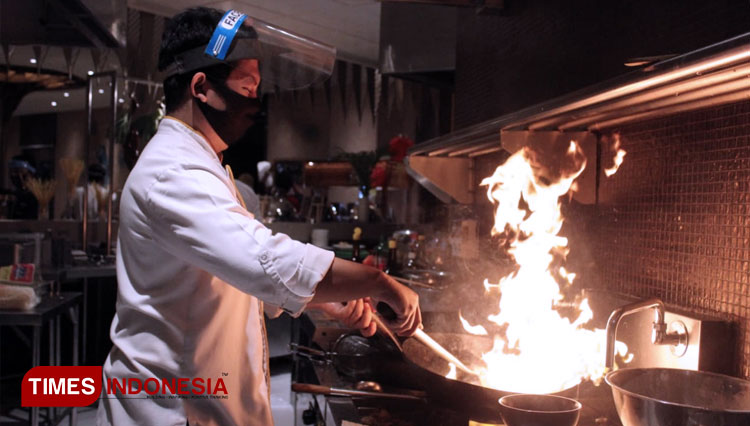 You could have this buffet style of Grand Dafam Surabaya only on weekend. They changed the menu each week. So, you will have different menu each week served on your table.
This time, they even took Chef Shifu Ahong from Hongkong to served his authentic recipe into the customers plate. "We give you all new oriental dishes that you have never been before such as Waisan Chicken Soup, fusion salad and more," Chef Shifu Ahong said on Saturday (11/7/2020).
Chef Shifu Ahong also visit each of the table to find out whether they satisfied with his food or not. He also answered several questions of the guests about his secret recipe or just wanted to talk in Cantonese with him.
Meanwhile Beny Chandra, Manager Food and Beverage of Grand Dafam Hotel Surabaya said that during this new normal, Grand Dafam also implement a strict new health protocol either for the staff or the customers.
Grand Dafam Hotel Surabaya even also minimize the number of customers on their restaurant into half of their capacity. "Grandin Restaurant usually able to accommodate around 300 guests at a time, but now we minimize it into just 150," Benny said. (*)
---
Grand Dafam Hotel Surabaya
surabaya
---
| | |
| --- | --- |
| Publisher | : Lucky Setyo Hendrawan |