English
Check this Beautiful Doormats Made of Rag
Selasa, 02 Juni 2020 - 02:35 | 9.87k
TIMESINDONESIA, JAKARTA – Marsin an old lady of Madiun has her skills to create doormats made of rag from her elementary time. She loves to assemble the rag and made it into doormats and pour her very own imagination with the color.
Little did she know, this hobby then become her business now. "I was so frustrated for I came to this city in 1995 and has no job, then the idea came out, why didn't I try to use my skill and my luck on this," Marsin said.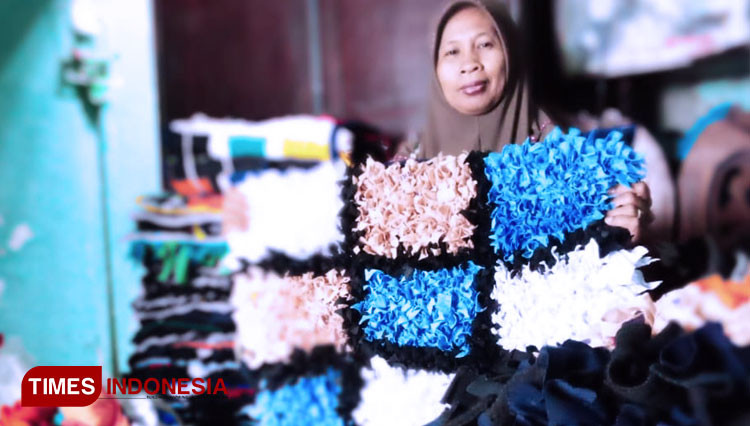 Still according to her, she only needed IDR 10 K at the start. She used the money to buy a huge bag of rag and trying to pour her idea. At first, it was not easy to distribute her products. She plays with the color and shape and then people starting to pay attention to her work.
Marsin even take several of her neighbours to work with her. She now even made some other products such as tablecloths, wallet or some napkin by using the same rag. "I send them to several market around the area," Marsin added.
This lady of Madiun got the rag from the local printing company or garments. She distributes her cute doormats of rag starting from IDR 10 K to IDR 150 K on the size. She also took a customized order from her customer to attract them more. (*)
---
madiun
doormats
rag
jakarta
---
KOMENTAR