English
Spooky and Spectacular Event in Hawaii Waterpark and Malang Night Paradise
Sabtu, 14 Desember 2019 - 02:20 | 86.27k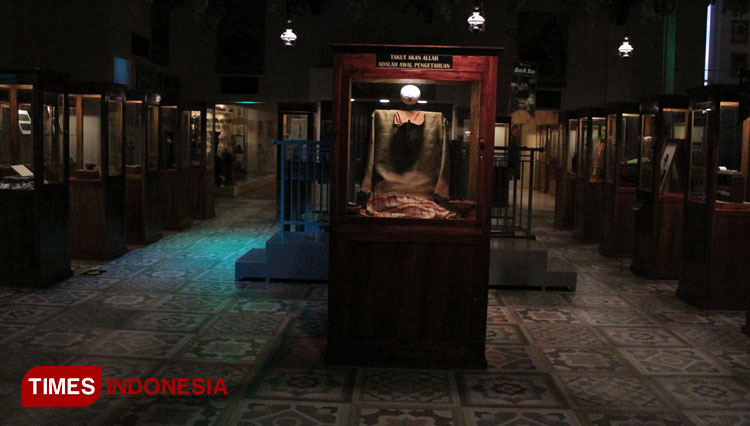 TIMESINDONESIA, MALANG – There are some changes in four attractions belonging to Hawaii Group ahead of Christmas and New Year 2020. During the period of high season (16/12/2019) – 12/1/2019), the management department of Hawaii Group divides the tourism objects into two themes: spooky theme in Hawaii Waterpark and Museum Ganesya, and spectacular theme in Malang Night Paradise and Malang Smart Arena.
Beside Roemah 147, the newest attraction, there will be a new haunted house in Hawaii Waterpark. In addition, there will be a new ride in Jet Coaster Slide for children, which is also known as Boomerang Slide.
There was a married couple who devoted all their lives to the supernatural power. They had succeeded in gaining much fortune by sacrificing themselves to the supernatural beings. When the death came, they left all the supernatural beings in Hawaii Waterpark.
That is the introduction video about Roemah 147 that was intriguing yet causing the audience to have goosebumps. It is accompanied by the illustration of rows of tombs, dead night atmosphere, and keyboard instrument.
Meanwhile in Museum Ganesya, the visitors can enjoy the new mystical attraction that used to be a legend in the society, named Doea Sisi.
The Owner of Hawaii Group, Yogi Kurniawan, said that the management department of Hawaii Group wants to give some review or flashback to the legends that used to be popular in the society.
Doea Sisi is a part of Temporary Exhibition that provides various collections about mystical realm and real world that used to be a legend in Indonesia.
In here, the visitors can see the collections of amulets, ugo rampe (equipments) of black magic, pesugihan, sikep, tolak bala, and jenglot. It tells about Jenglot Blorong who has turned into a snake.
Jenglot is deformed humanoid creature in Indonesian culture and mythology. In medical explanation, jenglot is defined as an aborted baby that is found and given long hair and nails.
Moreover, there is jelangkung in many shapes, a traditional game calling ghosts or spirits into the particular medium.
"There is Mini Zoo in Museum Ganesya and Tarot Reading. Meanwhile, Malang Night Paradise will be providing Bubble Tunnel, and Frozen World in Malang Smart Arena," said the Operational Manager of Museum Ganesya, Budi.
According to Yogi, there will be fireworks as the symbol of welcoming the Christmas Day and New Year 2020. (*)
---
malang
hawai waterpark
malang night paradise
Museum Ganesya
---
| | |
| --- | --- |
| Publisher | : Ahmad Rizki Mubarok |
KOMENTAR