English
Indonesian Fried Rice and Kue Lapis Hooked People's Hearts with Its Exotic Taste
Senin, 02 Desember 2019 - 12:37 | 13.47k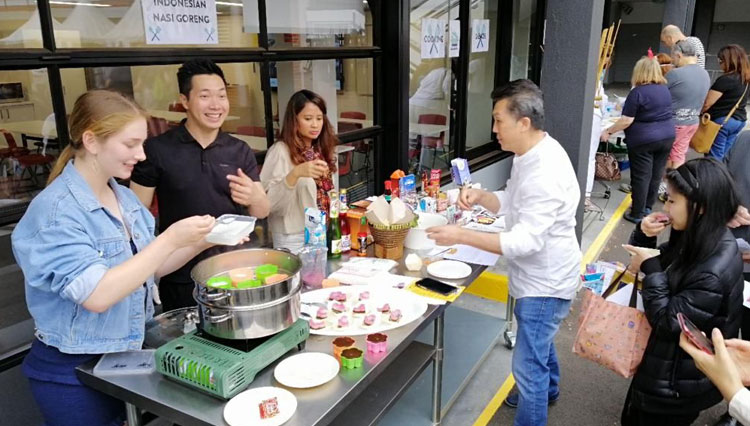 TIMESINDONESIA, AUSTRALIA – The Indonesian corner at the Open Day of NSW School of Languages, Sydney, Australia which Presented Indonesian fried rice and a traditional dishes kue lapis steal people's attention.
The event which was held on Saturday (30/11/19) in NSW (New South Wales) was supported by the Indonesian Embassy for Australia, Indonesian Restaurants Association (IRA) Sydney, and Indonesian Trade Promotion Centre (ITPC) Sydney.
Hundreds of NSW student along with the teacher joining the event and taste almost all the food served. The people flock together at Indonesian corner to see the the live cooking presented by the chefs.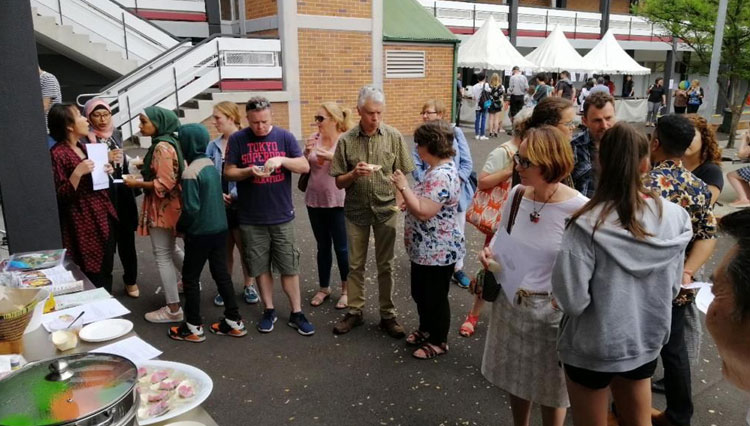 Chef David Tjoe the owner of Ubud Restaurant show them his skill in making the Indonesian fried rice. Meanwhile, Chef Harjo of Medan Ciak Restaurant and Ayam Ayam show them how to make the mocca kue lapis.
"I have never been to Indonesia before, but may I try to make that mocca kue lapis? It seems interesting," a visitor of a local high school said to the chef.
Another visitor who tried the fired rice even asked for more after tasting it. "Can I have more of this fried rice? I never had one, but this is so good, I love it," he said.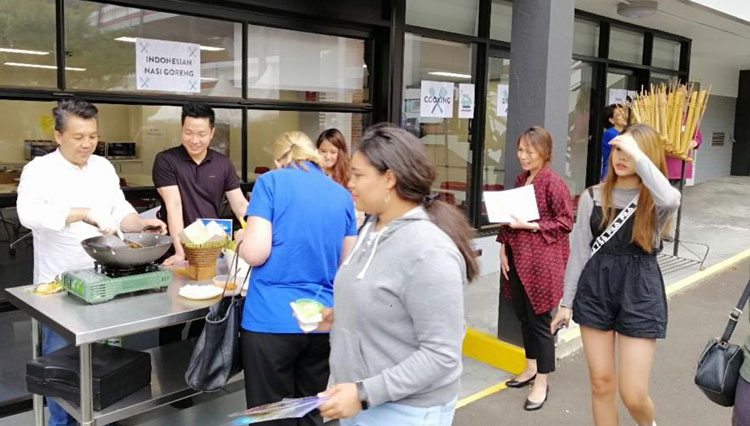 The Indonesian Embassy for Australia has worked hard to introduce the Indonesian culture to the Australian. They even bring some events to the local schools and joining several local events.
Introducing the exotic taste of Kue Lapis and Indonesian fried rice at the Open Day of NSW School of Language Sydney is also one their way to attract people attention and to show them how diverse is Indonesian culture. (*)
---
fried rice
Kue Lapis
Sydney
---
KOMENTAR