English
Hundreds of Medicinal Plants at Kampung Toga Turi Putih
Senin, 02 Desember 2019 - 01:05 | 31.10k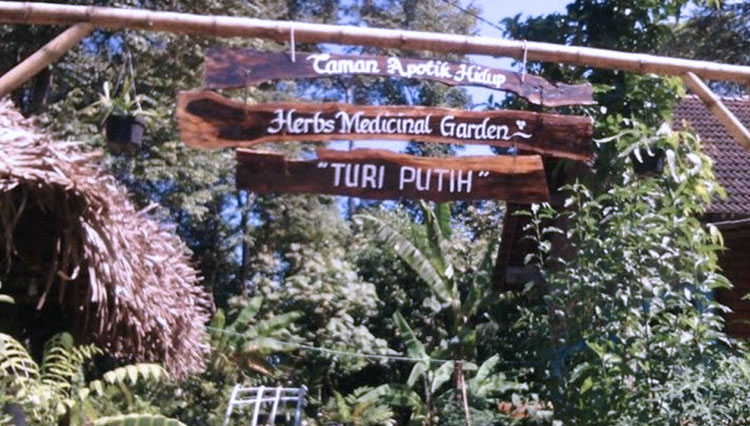 TIMESINDONESIA, BLITAR – Kampung Toga Turi Putih in Kebonagung Village, Wonodadi sub-district, Blitar, is a perfect place for those who are curious about various benefits of medicinal plants. In fact, this village has hundreds types of medicinal plants, such as Cat's Whiskers plant and stevia.
In Kampung Toga Turi Putih, the visitors may also find various products of medicinal plants in form of tea, syrup, and candies.
"Initially, I noticed the abundance of medicinal plants in this area that have not been used optimally by the society. Since then, I got an idea of cultivating various medicinal plants," said Nur Tajiaturrohmah, the pioneer of Kampung Toga Turi Putih.
Besides, he was also concerned by the fact that the society tend to choose chemical medicines over the traditional ones.
According to him, nowadays, people tend to cure themselves by going to medical services although they do not have any severe diseases.
"Initially, I got the medicinal plants from my friend. Then, I planted them in my own garden with the help of the locals around here," said Nur.
One of the medicinal plants that becomes the icon in this village is White Agati. In this place, the visitors may taste various healthy, scrumptious products made of the medicinal plants found in that place.
"The visitors can know the complete benefits of each medicinal plants from the root to its leaf. They will also get the information about the right cultivating method," he said.
Each medicinal plant in Kampung Toga Turi Putih has the information of its name and its benefits. Therefore, if the locals are suffering from certain diseases, they may use the medicinal plants in this village for free. (*)
---
blitar
Kampung Toga Turi Putih
medicinal plants
---
Reaksi Anda
KOMENTAR