English
Behind the Intimidation that Happened to the Papua Students
Jumat, 30 Agustus 2019 - 12:08 | 37.98k
TIMESINDONESIA, JAKARTA – Racism and intimidation has become a major issue lately. Some incidents that happened to the Papua community on August 15th in Malang and August 16th in Surabaya has become a big terror for Papua students in Malang and Surabaya.
The incident happened in Malang towards the Papuan was suspected become the issue that trigger all other incident after. Lots of Papua people stand for themself and can't take any words that uderrated them.
Some events held to calm the situation. Lots of community condemn the racism and intimidation issue that happened in Malang. They youth community of Malang held some event called "Bhinneka Tunggal Ika" (the unity in diversity).
The same act was also held at Simpang Balapan, Jalan Ijen, Malang, on Friday (23/8/2019). These event even attended by some officials in Malang like the Mayor of Malang and vice, also some officials from the army and police department.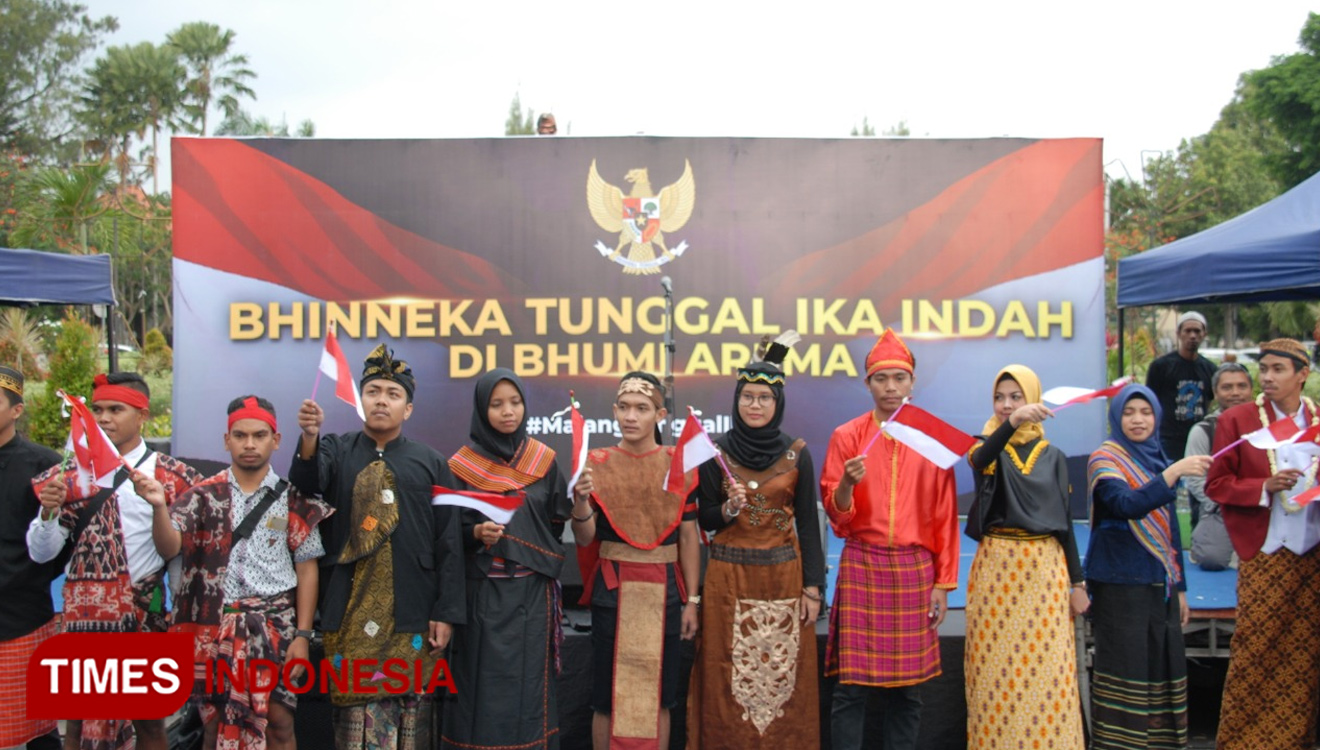 On these occasion, they clarify all the issues occured in the media. The Vice Mayor of Malang also said that anyone who do some riots and destructive act will be sent home to their place. He also clarify that the government won't sent all the Papua students, only those who do some riots.
"I apologize for what had happened in the last few days towards the Papua and Malang community also all the issue spread. They said that I will send every Papua students home to their city, but you may check the truth, it was recorded. And I never say that word.. I just say I would sent those riots home, only the riots" he said.
Meanwhile, after attending the event, the Papua students was called for discussion by another Papua students community that has different thought about the event.
A Papua students community namely known as Ikatan Pelajar dan Mahasiswa Papua (IPMAPA) se-Jawa-Bali held a press release. The Chief of the community said the events was just merely held to change their mindset towards what they think as the actual fact.
"Thats why we refuse every compromise and negotiations they offered. We also stricky said that we don't want more any misleading events that created on behalf of our community," Franz Huwi the Chief of the Papua community said.
On the press release there were three main points that stated by the Papua community.
First of all, they will refuse every organisation or government visit including the military visit to their place since they all are the people behind the incident that happened in surabaya.
Second of all, demanding the Government to immediately stop country imaging in all aspect and stop provoking and mislead Papuan students to create some hoaxes or fake news.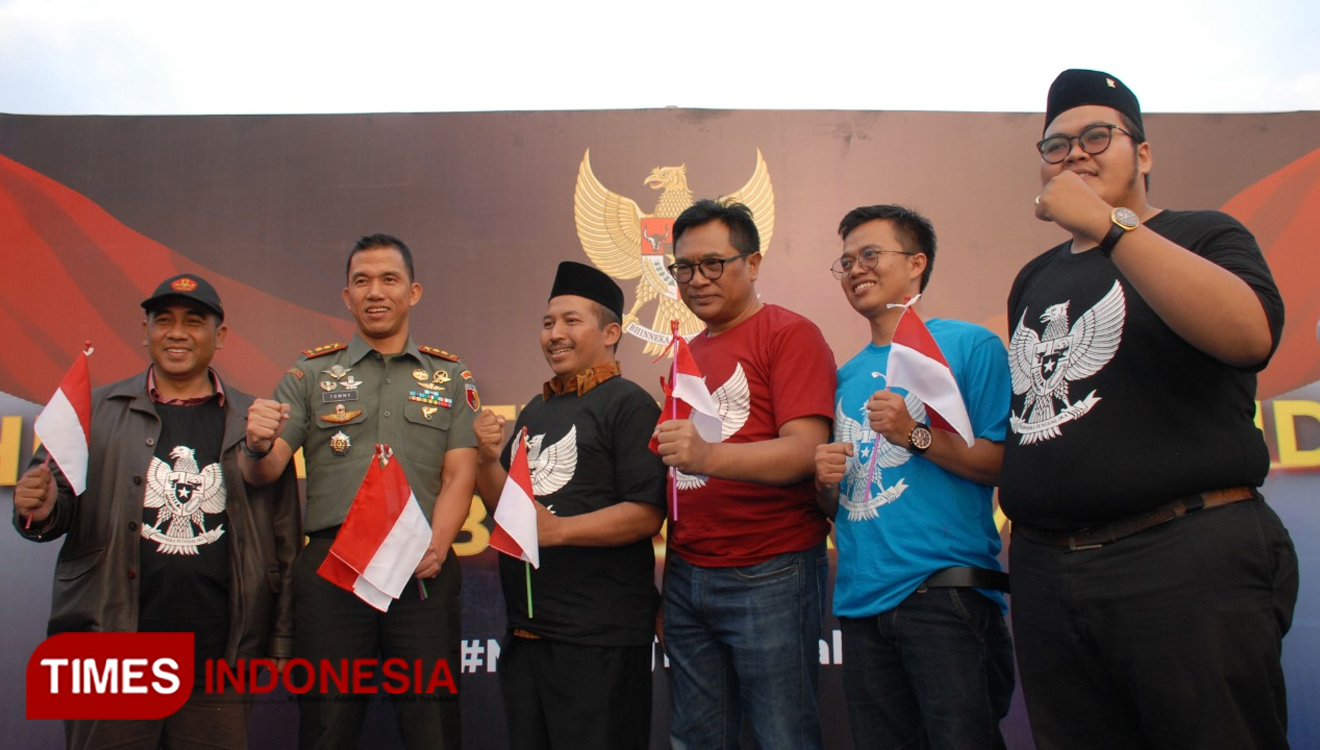 There were around 14 points that stated on the press release. Most of them are about repressive act, colonialism, and also a referendum for Papuan community. All those points was taken as a result of discussion by the Papua community in Java-Bali.
Meanwhile the JSI (Jaringan Satu Indonesia) community managed to take several Papua students to sit together and listen to their side of sfory. Abdul Qadir as the President of JSI along with CN, TA, NA TI, RI, HA are sitting around the table at a restaurant in Dau, Malang on Saturday (24/8/2019) at 13.00-14.45 local western time.
Abdul Qadir who used to called as Adeng as his nickname, got a shocking story from them. Those Papua students said that after the event held on the Simpang Balapan Malang, they were opressed and intimidate to change their statements about how nice is the Malang community treat them.
This opression was suspected held by some other Papua students who join the AMP or IPMAPA. CN who formerly joined the event for Papua at the Simpang Balapan Malang was requested to visit the IPMAPA headquarter at Jalan Kecubung Malang to clarify to what he had been said about Malang community on the event.
He also said, that he was asked to take his words about how nice is Malang community for the good shake of all. In fact, all what he stated was by his own experience in Malang. He also said that some bad Papuan told him not to socialize or make any contact with any party except with the Papuan which is so contradict with what they had from the event in Simpang Balapan Malang (Gerakan Indonesia Tersenyum).
Meanwhile, TI, TA, NA and HA also said the same story. They said that they has been opressed in the same way and to responsible for what they said to the Papua community. Yet, these students keep maintaining to stay to their verdict that they will keep the peace between every human kind and race. And also to keep the unity in Indonesia.
The Papua Students was Forced to Go back to Papua by some People
A Papua students who apparently doing his social service at a local senior school in Malang was asking some permittion to the school to let him away and go back to Papua for several time. This incident was happened on Monday (26/8/2019).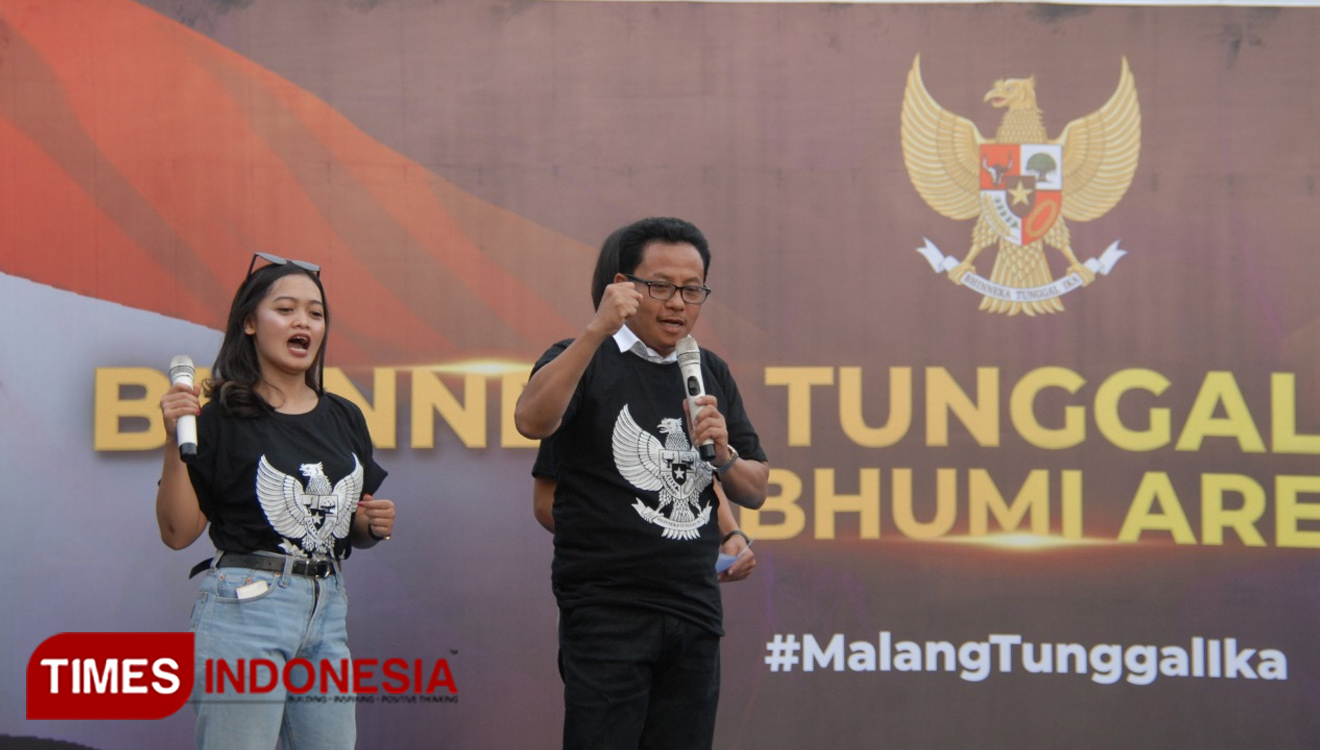 When a crew of TIMES Indonesia asked for confirmation to the school, the school didn't gave any informations and they don't want their school name published. From the video recorded by anonim person that taken by the Times Indonesia crew there were two Papuan college students coming to the school to ask for some permittion during their absence. And they were planned to send back to Papua.
In addition, The Head of Pengurus Koordinator Cabang (PKC) PMII East java, Abdul Ghani commenting toward the incidents happened in several place in Jayapura on Thursday (29/8/2019). He said he appreciate much every attempt to show their aspirations and idea by several people, but he suggesting that the people could hold for a moment regardless the condition in Jayapura, Malang, Surabaya and several other places which has connection with Papua issue nowadays.
The East Java Governor even has kindly stated her official apology towards the Papua community. "What had happened to Papua community is Surabaya was merely a stupid act conducted by several irresponsible people. We have contact the Papua governor and the high priest of Papua in Grahadi to clarify this issue," Khofifah Indar Parawansa, the Governor of East Java said.
According to Abdul Ghani not every students of Papua agreed with this destructive act. Not every of them agreed on the Papua referendum. Some of them even love the peaceful Papua. "Please no more intimidation and oppression towatds the Papua community," Ghani added.
Furthermore, he also hope the government will take an immmediate and proper action towards this issue and catch the real riots. "The question is, why didnt I hear about who the provocateur is, who said some racist words towards the Papua and create the chaos and where are they? I hope the government will get them soon," (*)
---
Papua
racist
racism
---
KOMENTAR