English
4th Anniversary of TIMES Indonesia, the Regional Team of Yogyakarta Conducted some Social Service
Minggu, 18 Agustus 2019 - 03:07 | 24.33k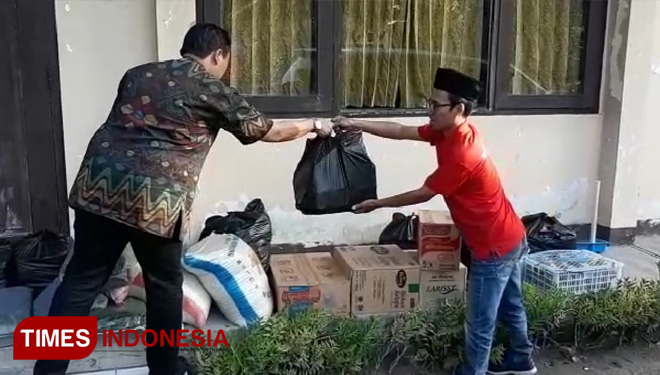 TIMESINDONESIA, YOGYAKARTA – In order to celebrate the 4th Anniversary of TIMES Indonesia, the regional team of TIMES Indonesia for Yogyakarta held some social service on Friday (16/8/2019).
The act was held in Lembaga Pengembangan dan Pemberdayaan - Panti Asuhan Masyarakat Bina Insan Mandiri (LPPM-PA "BIMa") a local orphanage around the area. This act was the first of several social act they held that day.
After visiting the orphanage, the crew was heading to the Balai Rehabilitasi Sosial Bina Karya dan Laras (BRSBKL 2) Puwomartani, Kalasan. A rehabilition center for the homeless, beggars, scavengers, buskers, and ex-psychotic patients.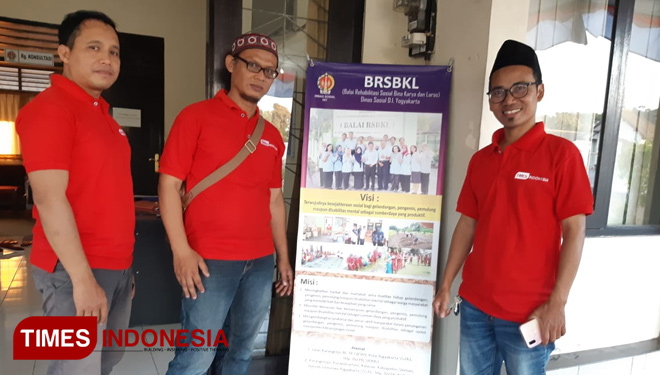 "This is what so we called as 'Andum Sithik Eding' which means to share a lil. It has multiple meaning, but here we would like to share some happines with them all," the General Manager of TIMES Indonesia for Yogyakarta, Ahmad Riyadi S.IP said.
Meanwhile the manager of the rehabilitation centre hope that this act will be continuosly held for the good shake of all. "Happy 4th Anniversary to TIMES Indonesia," the manager of LPPM-PA "BIMa", Agus Darmono said.(*)
---
4th Anniversary
TIMES Indonesia
---
Reaksi Anda
KOMENTAR