TIMESINDONESIA, KUTA – Beaches has become the main attraction for this Goddess Island Bali. The Patra Bali Resort & Villas offers an enchanting look of private beach as their main hotel attraction, and that makes them able to steal 5 stars rating from iGuides TIMES Indonesia and automatically indexed on IRX (Indonesian Recommendation Index).
Located on Jalan Ir. H. Juande Kuta, this hotel offers a calm modern yet elegant look. The location it self could be accessed 5 minutes from Ngurah Rai International Airport.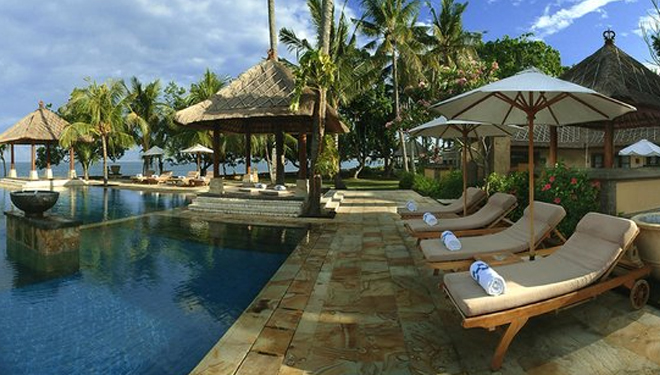 (PHOTO: TripAdvisor)
As their main attraction, this hotel gives the customers a private beach for them to relax and spend their day or have some party. The beach has a beautiful and enchanting sunset like what Kuta has that will mesmerize your eyes.
There are lots of Balinese ornaments patches on the building site that makes the customers feel the authenticity of Bali atmosphere. The pools are made in several separated area and are available for every customers.
"The Patra Bali Resort & Villas has lots of Balinese ornaments that will bring us back to ancient Balinese look itself. So suitable for spending the honeymoon, or family stay or even business trip. The employees give super hospitality and excellent services. And the pool is so exotic with the beach as the main view. It's amazing," Ye Rachma an iGuides' team reviewer said.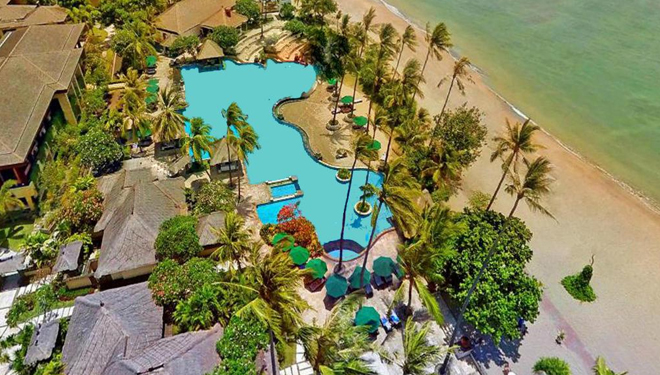 (PHOTO: TripAdvisor)
In addition, Puji a Booking user said the facilities of this hotel is so perfect to spend a honeymoon. A wide room,a lounge and a bathtub become the accommodation offered by this hotel.
Putin's through TripAdvisor said that he is so lucky to have this hotel to stay. "I am on a business trip yet I have lots of this hotel makes me forgot that I am on one," he said.
Monica Septia also said ON Google Local Guide that this hotel gave her unforgettable memories. It was the coolest, most beautiful hotel she ever went. The location that is close enough to the airport make her easily able to reach this hotel.
A Chinese tourist Xiang said his satisfaction to this hotel through trip.com. "They provide an excellent breakfast, different menus everyday. The location itself is so close to the airport and the pools are connected to the beach. It's super extraordinary," he said.
There is no more doubts that The Patra Bali Resort & Villas is able to steal 5 stars rating from iGuides TIMES Indonesia and indexed on IRX (Indonesian Recommendation Index). Congratulation!! (*)

---
News Map
Patra Bali Resort & Villas
iGuides
TIMES Indonesia
Indonesian Recommendation Index
---
| | |
| --- | --- |
| Publisher | : Lucky Setyo Hendrawan |

KOMENTAR