TIMESINDONESIA, BADUNG – Bali is famous with not only its tourist's destinations but also rich with culinary destinations as well. One of them is at Wanaku Heritage IndoAsian Cuisine restaurant. This restaurant gets 5 stars rated from iGuides TIMES Indonesia for it's great green living concept and remarkable taste of food.
Located at Jalan Kediri No. 45A, Tuban, Kuta, Badung, Bali this restaurant brings a unique concept toward its design. Almost all the structure of the building are made of bamboos. There is a tall artificial waterfall on it's corner and a green views everywhere which make the restaurant's look feels more environmentally friendly.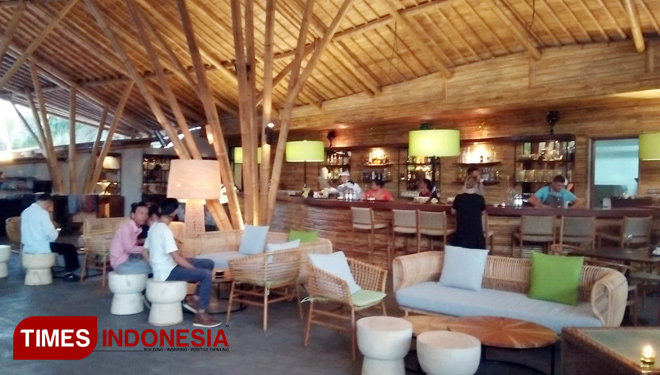 "This is remarkable. You gonna feel like you were taken to a bamboo forest just to dine, another waterfall is so great that we could enjoy a wet dining in here," said Ye Rachma a reviewer team from iGuides TIMES Indonesia.
Meanwhile LazyDay from Perth, Australia said that this restaurant divine dinner experience. It also has a very good traditional food full of taste. The restaurant was absolutely beautiful encapsulated by beautiful bamboo monumental structure with an Avatar feel. There are gorgeous gazebos and nooks with private dining. Running stream through an area where you can dine and keep your feet emersed in flowing water for a cool experience. The gardens are luscious and green. The waterfall alone is definitely worth the photo opportunity. These reasons makes them wanna stay in this restaurant more and more.
Not only about the green views the provide, this restaurant also has a wonderful taste of cuisines. The food it self was made with a beautiful look served with all the love from the chef when made it. This restaurant presents not only Balinese food, but also almost all traditional food from Indonesia.
This place also accommodates you with a spacious parking lots. And when you done your food and ready to go out, this restaurant will give you a free small tree as souvenir for you to plants at home or anywhere else.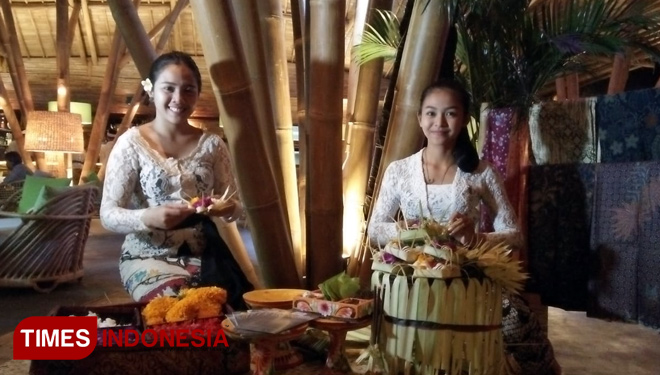 This green living concept at Wanaku Heritage IndoAsian Cuisine and it's excellent food make this restaurant worth to visit and gets 5 stars rate from iGuides TIMES Indonesia. Congratulation!! (*)

---
badung
News Map
iGuides
Indonesia's Recommendation Index
Wanaku Heritage
IndoAsian cuisines
Bali
---
| | |
| --- | --- |
| Publisher | : Lucky Setyo Hendrawan |
| Sumber | : TIMES Bali |
Reaksi Anda
KOMENTAR