Kuliner
Indonesian Food Become One of The Favorite in South Florida
Minggu, 30 Oktober 2022 - 13:27 |
36.73k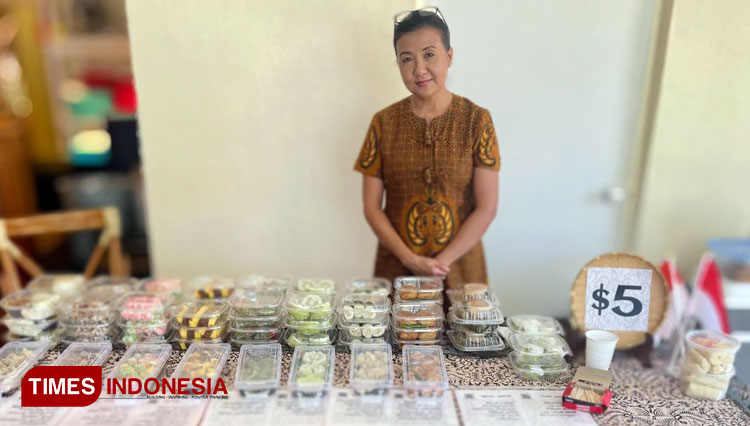 TIMESINDONESIA, FLORIDA – Traditional Indonesian food was back to being a favorite at another South Florida Festival held at the Deerfield Beach Cultural Center, Broward County, on October 22nd.
The Health and Wellness Festival's organizers invited Indonesian food vendors who had previously joined the Batik Exhibition on October 8th. Visitors to the cultural center were very interested in Indonesian cuisine.
Roslawati Husaen Ranru, from Makassar has lived in Miami for more than 20 years, sells Indonesian food ranging from yellow rice, rendang, jackfruit curry vegetables, fried potato sambals, fried noodles, tofu cakes, bakso-tahu, and meatball noodles soup at both festivals.
Rose is also a YouTuber who broadcasts about Indonesian cuisine there (YT: Rose Miami Kitchen; IG: Rosehusain80, FB: Rose Husain). Rose was also assisted by her friend, who visited from Cuba, Triana Mulyawati.
Marga Tirtarahardja, a market snack expert in Florida, served lemper, risoles, putu ayu cake, pepe cake, rainbow cassava cake, ongol-ongol, arem-arem ayam, putri mandi, and lapis Surabaya.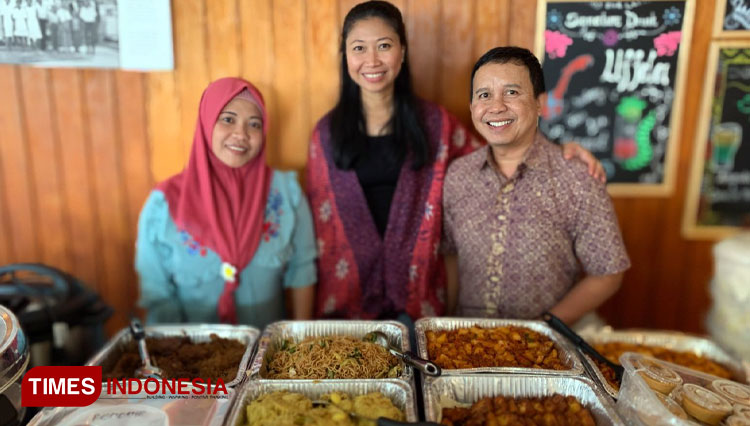 Marga, originally from Bogor, who lives in Florida for more than 20 years, has retired from her job at a hospital in Florida. She was pleased with her hobby of making market snacks because many Americans like Indonesian snacks. Marga was glad to join these two festivals so she could promote Indonesian culture through her creations (IG: irgamonjubo).
Edi Mulyanto, a man from Brebes who sells tropical plants, also rejoined this festival. Edi is an Indonesian food expert who has one of the past most prominent Indonesian restaurants in Florida. Edi switched professions to become a widespread tropical plant seller through one of the Etsy websites. Edi's customers are widely distributed throughout the United States (Etsy: TropicalplantsFL and TheNodes).
One of the festival visitors is a resident of Deerfield Beach who is very happy with Indonesian culture. He has visited this cultural center twice because he loves Indonesian culture and food. He has lived in Indonesia for more than 20 years.
Another local who visited the festival found this festival by accident from one of the social media and was very happy to be able to taste his first Indonesian food. He was impressed with the vendors' explanation of how they made the food. The Deerfield Beach Cultural Center was impressed with Indonesian culture and wished for Indonesian culture to be one of the primary cultures in their center. (*)
Pewarta: Maria L Winchester, Kontributor TIMES Indonesia di Florida, USA
**) Ikuti berita terbaru TIMES Indonesia di Google News klik link ini dan jangan lupa di follow.
---
---
---