English
G20 Indonesia
3 Most Extremely Attractive World Leaders at G20 Indonesia
Rabu, 23 November 2022 - 01:06 |
23.68k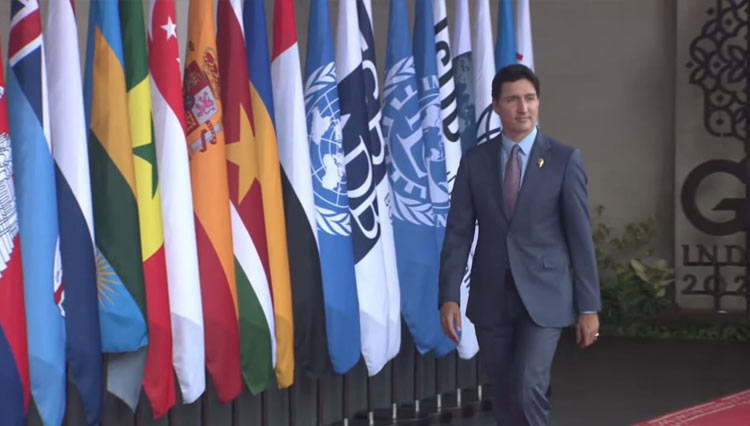 TIMESINDONESIA, JAKARTA – The G20 Indonesia Summit 2022 is officially closed. G20 Indonesia has made a deep impression on the Indonesian people, due to the presence of world leaders. On top of that, many people highlight the appearance of several world leaders, who fascinate many women with their good looks.
Interestingly, there are world leaders who have succeeded in stealing the attention of Indonesian women, that is Canada's Prime Minister Justin Trudeau, British Prime Minister Rishi Sunak, and French President Emmanuel Macron.
The appearance of the G20 world leaders was praised for their style of dress and good looks, although in the official forum. Those world leaders have a charisma that exceeds even Hollywood artists.
Here are 3 World Leaders at G20 Indonesia who are attracting attention:
1. Canada's Prime Minister Justin Trudeau
The G20 world leader who fascinated women was Canadian Prime Minister Justin Trudeau. The figure of Justin Trudeau is indeed in the spotlight of women in various countries around the world. His good looks with a tall, well-built body, made Justin much liked by women. During the G20 Gala dinner at Garuda Wisnu Kencana (GWK), Justin Trudeau looked impressive wearing a Fuschia pink batik shirt with an open top button.
Even the atmosphere of the G20 media center at the Bali International Convention Center (BICC) was suddenly boisterous when he saw Trudeau walking on the red carpet when he wanted to shake hands with the President Joko Widodo and the First Lady Iriana.
2. British Prime Minister Rishi Sunak
The world leaders who stole the second attention was British Prime Minister Rishi Sunak. The recently inaugurated British Prime Minister of Indian descent looks handsome when wearing a red shirt with white chinos and blue loafers.
Coming alone, Rishi Sunak immediately spread a sweet smile and his dapper style made many women associate his figure with a Bollywood actor, namely Shakh Rukh Khan.
3. French President Emmanuel Macron
Another G20 world leaders is French President Emmanuel Macron. Unlike the two of world leader above, Macron performed differently when he was present at the G20 gala dinner. Macron looks handsome wearing a white shirt and black pants.
Although not as tall as Justin Trudeau, the combination of blonde hair and blue eyeballs made Macron admired by the woman in various parts of the world. Impressively, after the G20 event, Macron walked down along the road of Raya Uluwatu, Jimbaran, Bali.
Furthermore, locals were hysterical at the good looks of the French President. Macron, who had walked, was immediately surrounded by people living around the Garuda Wisnu Kencana (GWK) area. With a tight escort, Macron greeted all Balinese who were enthusiastic about seeing the French President more closely. (*)
**) Ikuti berita terbaru TIMES Indonesia di Google News klik link ini dan jangan lupa di follow.
---
---
---