English
7 Tips for Exciting and Budget-Friendly End-of-Year Holiday with Family
Rabu, 02 November 2022 - 01:38 |
24.75k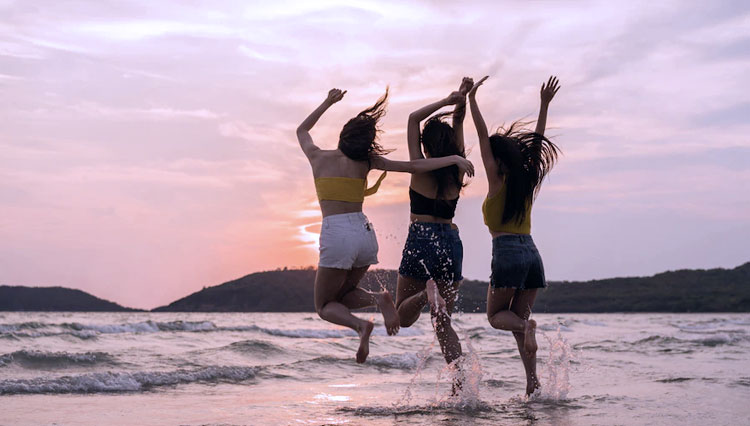 TIMESINDONESIA, JAKARTA – At the end of every year, the festive holiday season is the most awaited moment when people can make exhilarating memories with their friends, relatives and family. Besides, holidays are the perfect occasion to spend quality time with your family and relatives. We are getting nearer to the end-of-year holiday. That's we, we need to plan our vacation in advance.
All you need is to plan the itinerary and the budget for your vacation. Keep in mind that the accommodation and transportation costs might rise during the holiday season.
Here are several tips for a budget-friendly and exciting end-of-year holiday.
1. Choose the best date and pick the destination
The most important thing is to choose the date and the destination for your vacation.
It is best to choose the dates during off-season when usually tourists do not travel or visit tourist attractions. Avoid choosing the day before public holidays.
You also need to decide your holiday period to make sure that you have enough budget for staying in hotels and using certain transportations.
2. Choose the perfect family travel destination
Try to find a vacation destination that has everything that each person in your family will enjoy completely.
If you want to have a socially-distanced holiday, you can find the best vacation destinations based on the recommendations provided in Traveloka.
3. Research your travel destination
After picking the best vacation destination, you should research the travel destination and find out everything you need to know and prepare before making the trip. In addition to that, by researching your travel destination, you will be able to estimate how much budget you need to spend.
To do the research, you can surf the internet, read some tourism books, or ask for some information from a travel agent.
4. Plan your travel expenses
Budgeting for a trip can give you peace of mind and make sure you will not run out of money halfway through the trip.
Estimate your expenses for transportation, accommodation, meals, entrance tickets, and buying souvenirs or gifts.
Choose a vacation that suits your budget so that you will not spend your vacation stressing about your cash flow.
5. Arrange your travel accommodation and transportation in advance
This is the most important thing in planning your end-of-year vacation. You should arrange your vacation accommodation and transportation in advance so that you will get a cheaper price. Accommodation and transportation costs usually skyrocket during holiday seasons.
6. Be a smart holiday shopper
Shopping can be the biggest expense during holidays. Be a smart holiday shopper so that you will not run out of money. Try to find cheap places to buy gifts and souvenirs, such as in traditional markets and thematic markets.
7. Find some promotions to save your holiday budget
There will be many budget-friendly promotions during the end-of-year holiday. This is your chance to get discounts on your traveling tickets, hotel accommodation and tourism packages. You will get more discounts in #TravelokaStaycationWeek 2022 that offers discounts up to 70%.
This promotion is valid for any bookings from 21 October to 3 November 2022. Before their holiday started Traveloka users can book hotels, villas, apartments, resorts and any other private accommodation in Holiday Stays menu. (*)
**) Ikuti berita terbaru TIMES Indonesia di Google News klik link ini dan jangan lupa di follow.
---
---
---